Two companies are pushing virtual sex devices into the mainstream in 2014. Both employ 'teledildonics' – essentially the technology of allowing two people to physically dildo and wank each other across cyberspace. This typically involves the woman using a dildo that is synchronised to give and/or recieve feedback with a Fleshlight type masturbator that the man is using.
LovePalz has sold over 10,000 of its teledildonics sex toys already, and looks set to grow even further in 2014 :
Meanwhile, a Dutch/Japanese start up company hopes to combine virtual sex with social networking :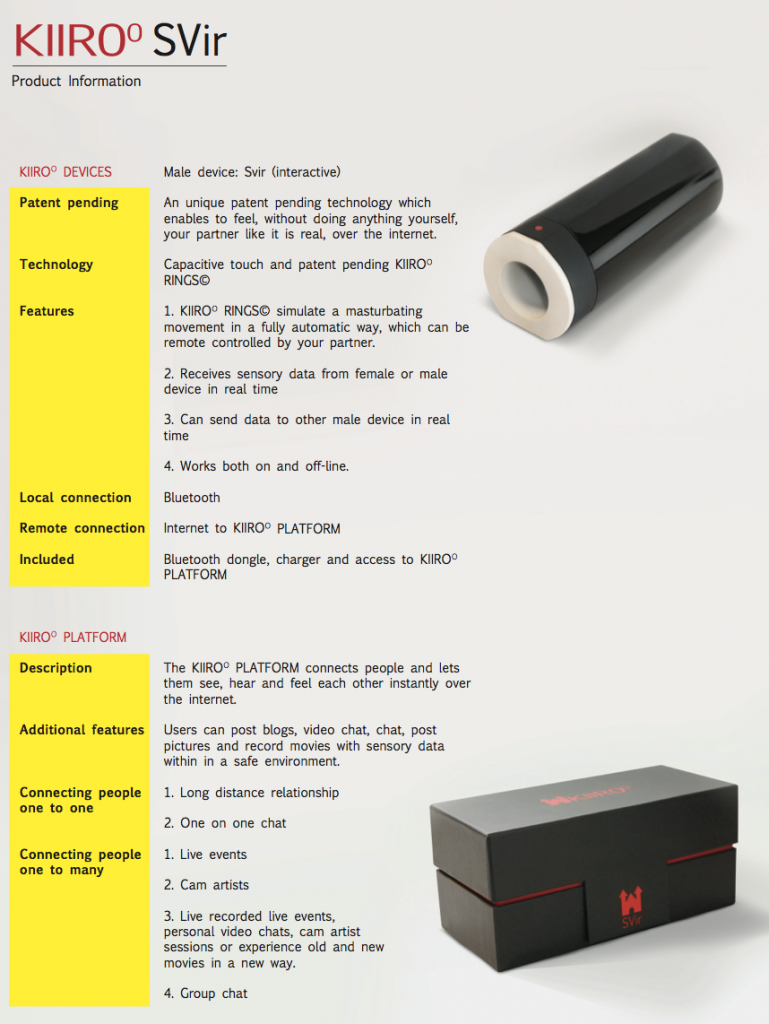 http://www.indiegogo.com/projects/kiiroo-the-first-social-platform-with-an-intimate-touch
Virtual sex raises a number of questions relating to men's rights. For example, would the MGTOW community embrace it? If it enables men to have physically and emotionally satisfying sex without even having to leave their house, let alone take a woman on a date, with potentially a new partner a mouse click away each day, then this is surely empowering and independence giving. The femihags certainly aren't going to like it.
Also, some sex positive mens rights supporters, such as Eivind Berge, believe that virtual sex is no substitute for the real thing. But as virtual sex becomes more advanced and indistinguishable from real sex, this objection will grow increasingly irrelevant. Of course, there are some men who still hold fervently that sex whilst wearing a condom is 'not real sex'.
Notice how both of these virtual sex devices appear to be aimed at least as much at women as at men. Sex toys for men are still taboo, something for 'losers', even when they promise 'sex' with a real woman. Oddly enough, the last attempt at a virtual sex device for men – the 'RealTouch' – has recently been discontinued. Initially, the RealTouch was marketed as a form of sexual independence for men, possibly as a result of my efforts (I had a RealTouch video on my Schopenbecq YouTube channel that recieved over a quater of a million views). Unfortunately, those of us desiring sexual independence for men are still a small minority within even the men's rights movement, and the makers of the RealTouch quickly changed their marketing approach to 'penis enlargement' and 'improving stamina'.
It is still therefore impossible to sell a sex toy to men (outside of Japan and China) unless it promises to get you real women in bed (i.e. through penis enlargement). Not even the lure of virtual sex with beautiful women is enough to overcome that. Ironically, for virtual sex to become mainstream, and for male sexual independence to be finally achieved, women will have to embrace these teledildonic toys first.