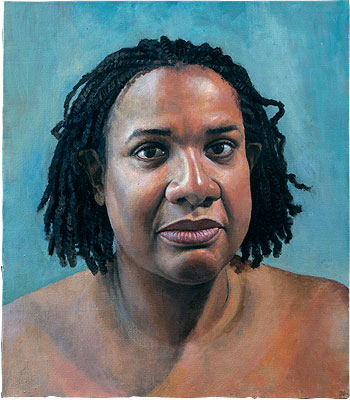 http://www.bbc.co.uk/news/uk-politics-21878027
Shadow health minister Dianne Abbott has called for a purge of sexualised imagery from public spaces in the UK.

"I think it has reached a point where we need to detox our High Streets, and make Britain a family-friendly country again," she told the Mumsnet website.

She also blamed a "disturbing" trend for online bullying of young women on a "crisis in masculinity".

Ms Abbott, who came under fire over privately educating her teenage son, plans to make a speech on the issue.

"I think we need to clear our public spaces of worst elements of unrestrained markets – including addressing music videos that blare out at us, and our children.

"The online bullying including problems around 'sexting' and 'slut-shaming'; the huge billboards that have very sexualised images of women that loom over our public spaces, and the sexualised figures of women in films that are now commonplace.
Notice how she blames bullying over slut shaming on 'boys', even though as I have pointed out here several times recently, 95% of slut shaming bullying that attractive teenage girls are subjected to is by other teenage girls. Actually that's not quite correct. I shold say other teenage girls, and older jealous women such as Dianne Abbott clearly is, and who validate 'slut shaming' through the clever but transparent pretext of 'protecting' young girls from 'potential' slut shaming. In fact, the connection that hags like Dianne Abbot selfishly wish to draw between sexually liberal behaviour from young girls, and harmful consequences, does indeed encourage the very slut shaming that she pretends to be campaigning against.
"the sexualised figures of women in films that are now commonplace"… What the F*** is she talking about?! There wasn't any sexualised figures of women 20 years ago? Or maybe she just didn't feel such internal jealous rage notice them back when she was younger and not quite as physically repulsive as she is now?
"The current issues facing boys," commented one Mumsnet user, "are the result of constructions of masculinity and are not caused by feminism."

Ms Abbott responded: "Absolutely. One reason I am anxious to make a big speech about men, boys and male identity is to nail the lie that feminism is somehow the cause of the problem."
Uh oh.  Can you smell some more Sexual Trade Union co-opting of the MRM in the works?  I have a feeling TyphonBlue might be happy to interview her on this subject…