Here it is – the long awaited first ever FemiHag of the Year Award – and YOU decide! which of the following candidates do you think was the most despicable femihag of 2014? Which aesthetically challenged feminist went to the most evil and obscene lengths to raise her own pitiful sexual market value? Which feminist did the most to introduce legislation that will lead to thousands or millions of men being anally raped in jail, just so that she could increase her own chances of getting laid or keeping her man? Which bitter feminist jellyhag brought us closer to a sexual holocaust in 2014?
You can choose TWO femihags – scroll down for a brief resume of each femihag (WARNING – Does contain images that will leave some readers requiring brain bleach to remove) :
Who was the worst FemiHag of 2014?
Anna Mato (20%, 12 Votes)
Alison Saunders (18%, 11 Votes)
David Futrelle (18%, 11 Votes)
Harriet Harmen (17%, 10 Votes)
Jessica Valenti (8%, 5 Votes)
Fiona MacTaggart (5%, 3 Votes)
Rebecca Roache (5%, 3 Votes)
Rashida Manjoo (5%, 3 Votes)
Kat Banyard (2%, 1 Votes)
Somaly Mam (2%, 1 Votes)
Carolina Criado-Perez (0%, 0 Votes)
Total Voters: 42
Loading ...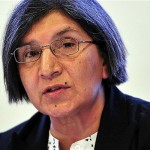 Rashida Manjoo…possibly the ugliest feminist jellyhag in the world, the evil Manjoo, United Nations something or other, declared that the UK was the most sexist in the world because of its sexualisation of 17 year old, ermmm, 'children'…meanwhile, in ISIS controlled Iraq and Syria, thousands of Christian pre-pubescent girls are being raped and tortured by Islamic neckbeards and neither the UN nor feminists do anything.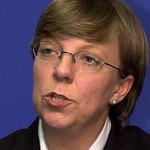 Alison Saunders – Unspeakably evil director of the UK Crown Prosecution Service, leading the persecution of elderly men through Operation Yewtree.
—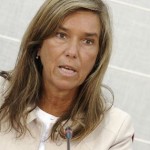 Anna Mato, the Spanish femihag minister who single-handedly raised the age of consent in Spain, even beyond the age suggested by her colleagues and the United Femihag Nations itself, and was then caught up in scandals involving Ebola and serious financial corruption.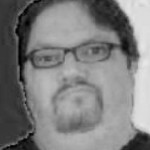 David Futrelle – The Chicago child torture porn apologist gets a chance for redemption after his surprise defeat in the Paedocrite of the Year poll! The only male feminist in the world who is such a truly disgusting mangina that he actually qualifies as a femihag. In 2014 Futrelle posed as a male feminist media expert on the dangers of granting that boys have moral and legal rights whilst continuing to defend the gay sex shop distribution of a paedophile made 'classic' depicting naked 14 year old boys being anally raped, tortured, made to eat human excrement, disembowelled and murdered. He then publicly called for me to be murdered after I revealed that one of his most favoured readers and commentators was a paedophile sadist who ran a forum dedicated to fellow perverts turned on by the crucifixion of women and girls.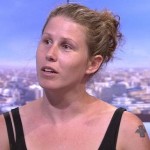 Carolina Criado-Perez – Started the year strongly and couldn't be kept out of the media, even having twitter trolls arrested (whilst repeatedly calling men 'cocks' and making apparent rape threats herself) Has since gone a bit quiet though.
—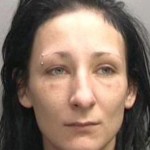 Rebecca Roache – The Oxford University academic announced the results of her team's research into using new technology to create a literal eternal hell on Earth for men who break feminist laws. She boasted that it will soon be possible for the feminist state to upload the minds of men who have angered hags into computers and put them through 1,000s of years worth of mental torment and anguish in the space of a single day.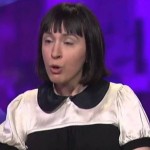 Kat Banyard – Kat remains possibly the most effective Sexual Trade Union activist in the world today. In the UK she succeeded in pushing the 'sexualisation' of British 17 year old girls moral panic bullshit above any possible concerns for the thousands of children being raped and tortured in ISIS controlled Syria (or, for that matter, in Rotherham). The joyless puritan also furthered her own almost non-existent sexual market value by campaigning for topless pictures of young women to be banned from tabloid newspapers, as well as 'lad's mags' removed from newsagents.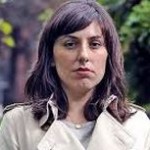 Jessica Valenti – Jessica was just her typical privileged white middle-class female professional victim for most of the year, but really outdid even herself in the runup to Christmas with a now notorious article she published in the Guardian. Valenti expressed her rage at the patriarchal oppression she suffers when having to face wrapping festive gifts for all her similarly privileged white middle-class friends. Google 'Jessica Valenti outrage over ISIS rape of young girls' and you get zero relevant results. Google 'Jessica Valenti outrage over women wrapping Christmas gifts' and it's a different story entirely.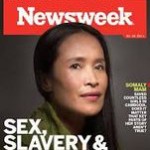 Somaly Mam – One of the Sexual Trade Union's leading activists against 'sex trafficking' and 'child prostitution', Somaly Mam was found out to be blatantly making up stories in order to further her financial and sexual market value raising aims.
—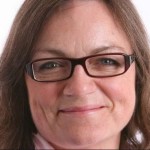 Fiona MacTaggart – Unsuccessful attempt at raising ugly British women's SMV through the criminalization of any man, with the threat of anal rape in prison, who dares to pay for sex with an attractive woman.
—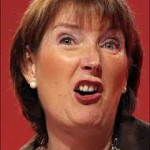 Harriet Harmen – Amongst Harriet's crimes in 2014 was resisting attempts to grant men accused of rape anonymity until conviction, as well as forcing British mangina cowardly politicians to wear 'This Is What A Feminist Looks Like' t-shirts to secure the vagina vote (the REAL problem) before it being exposed that those same t-shirts were made by Third World female factory slaves 'earning' 62 pence an hour.