Self-styled 'paedophile hunter' Stinson Hunter (formerly drug abusing arsonist Kieran Parsons) has been officially named the David Fraudtrelle Paedocrite of the Year for 2016.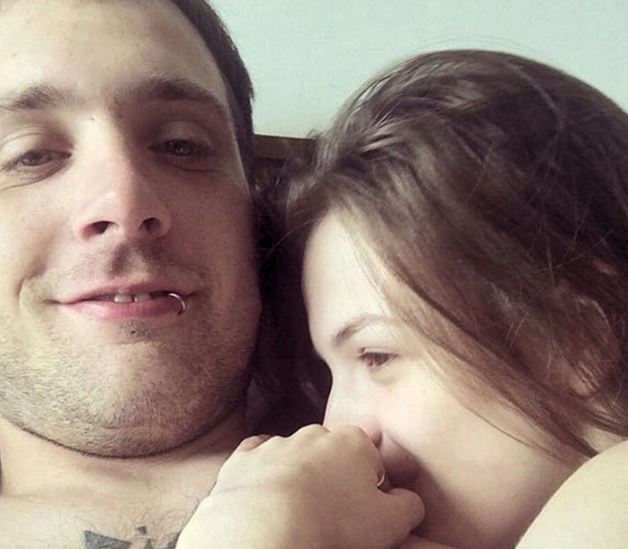 Stinson was the first of the wave of amateur 'anti-paedophile vigilantes' that followed in the wake of Chris Hanson's infamous 'DateLine USA'. After a life that consisted of not much more than abusing drugs, burning down schools, bullying children online, messaging EMO teen girls on MySpace, and allegedly singing about sucking the penises of young boys in a shitty punk band, Kieran Parsons went into the phonebox, put on his cape…or rather his school uniform, and emerged as superhero 'Stinson Hunter' – a reformed arsonist, drug addict, and bully, who now devoted his new found special powers to dressing up as a schoolkid whilst talking dirty to teenage boys and older men online. Oh, and whilst dating a teenage girl who looked about 12, who he messaged out of the blue on Twitter, groomed and finally pissed on her underwear and posted a video of it as revenge porn when the young girl finally dumped him after months of abuse.
At least two suicides of entrapped 'paedophiles' can be attributed directly to Stinson's schoolgirl roleplay. If you include other suicides by men entrapped by the many vigilante copycats that Stinson has spawned and you could fairly describe Stinson as one of Britain's worse mass murderers.
Paedohysteria has resulted in the erosion of basic principles of justice on so many levels, and the use of entrapment, especially by delinquent members of the public (and obvious paedocrites), such as Stinson Hunter, is one of the worst. No actual victim is involved in these 'crimes' and there seems a hugely random arbitrariness about who gets 'caught' which should have no place in any civilized legal system. These 'paedophile hunters' often stake out normal chatrooms, and actively seduce men who perhaps never in their lives had previously given any thought to breaking the law with an underage girl. There's an ancient philosophical question endlessly debated as to whether human beings would continue to be moral if they had the powers of invisibility (the film 'Hollow Man' answers in the negative). Now imagine if a hundred men each year were chosen at random to have the power of invisibility – but of course, in an underhand way by law enforcement officials. The purpose would be to entrap some or all of these men into committing crime. Now how many would actually commit crime, as invisible men, thinking that they could escape any consequences? Nobody knows, and that's the philosophical riddle whose answer depends on your view of human nature and moral motivation. The point is, it would be no way to uphold the law, as it would be applying the law and punishing people effectively on a completely random and artificial basis that has no application in the real world. And this is essentially what underage entrapment is. In today's world, are there even really any horny underage girls haunting chatrooms looking for illicit sex with bald headed fat older guys? I somewhat doubt it, and rather suspect that 99% of such girls coming onto older guys online are in fact degenerate pervert 'paedo hunters' such as Stinson Hunter. And some of the entrapment scenarios are so unlikely as to be ridiculous. In fact it's hard not to believe that the entrapped 'paedophiles' were simply role-playing themselves, for example, in cases when the vigilantes are pretending to be 12 year old girls who have a quite bizarre sexual interest in fat, ugly lonely middle-aged men. In other words, such entrapment is soliciting random normal men to commit a non-existent crime that not only didn't take place in reality (the 'girl' was a vigilante) but couldn't have taken place in reality. Similarly, no research has been done as to the percentage of men who would say yes to a '15 year old girl' bizarrely coming on to them in a chatroom. It could be less than 1%, it could be 90%. I remember in the early days of Yahoo chatrooms, whenever an outburst of paedohysteria broke out in the room discussion (maybe a high profile court case was mentioned or such like) I would have fun leaving the room and re-entering as a 'lonely 15 year old girl'. I would then immediately start private messaging with whichever man was the most vocal in his disgust at underage sex crimes. And yes, I am honestly not exaggerating when I say that literally in 90% of the cases, the man would be coaxed into talking dirty and even arranging a meetup within a couple of minutes. I was, if you like, the first Stinson Hunter, but my point wasn't to 'trap' paedophiles, but to expose the disgusting hypocrisy of paedocrites.
Those men who would say yes to a young girl online (especially when entrapment has been so widely publicized these days) are obviously both lonely and stupid. Although sexual entrapment is considered a fair means of jailing lonely stupid middle-aged men as 'paedophiles' for non-existant crimes that involved no real victim, neither law enforcement agencies nor vigilantes conduct similar entrapments to 'catch' robbers and such like – for example, leaving wads of cash notes or luxury purses unattended on restaurant seats in poor neighbourhoods etc.
But back to this year's poll. In second place was master paedocrite David Futrelle for being, well, David Futrelle. Futrelle might be getting too long in the tooth (and irrelevant) to hang with talented younger paedocrites such as Stinson Hunter and Lena Dunham, but he's always going to be there or thereabouts in these polls. The child prostitution and gay kiddie snuff porn advocate is simply nasueating paedocrisy personified and given 'human' shape.
Previous winners of the David Fraudtrelle Paedocrite of the Year Award :
2008 : David Futrelle
2009 : David Futrelle
2010 : David Futrelle
2011 : David Futrelle
2012 : David Futrelle
2013 : David Futrelle
2014 : Lena Dunham
2015 : Simon Danczuk