A new film is released in the UK this week that was notable enough for the BBC to devote an article to it linked to prominently on its main news page.  Called 'Shame' it stars Steve McQueen, and deals with the 'problem' of male sex addiction.
This week sees the release of Steve McQueen's film Shame, which focuses on sex addiction, but what is it really like to be a sex addict? At the age of 27, comedian Jeff Leach has slept with more than 300 women and wants to confront his problem.

I am a ladies' man and to be honest a pretty successful one, sometimes sleeping with women at a rate of more than 10 a week, but now I am on a mission to change.

I want to see if I can handle a committed relationship. I need to find out where I have been going wrong.

Seeing every single woman as a potential sexual adventure makes me miserable, tires me out and leaves me feeling vacuous and shallow, and ultimately very lonely.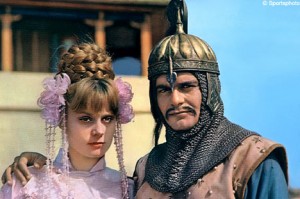 Yea right, sleeping with up to 10 women a week would leave any Alpha Male feeling vacuous and lonely.  Makes you wonder about someone like Genghis Khan, who must have fucked at least 10 premium nubile teenage girls daily for '1 in 200 men alive today' to be descended from him.  Why the hell did he not end up killing himself after a couple of weeks though the sheer insufferable ennui of it all?  Perhaps the 'problem' is that Jeff was banging worn out desperate old 'cougars'?
And if the shaming words of the BBC article themselves are not enough, the article also comes complete with a photograph of the disgraced sex addict, looking suitably vacuous, with a caption underneath informing us that 'Jeff Leach regularly looks at porn' (like 99% of the male population).
The message from the BBC (and presumably the film) is that any male sexual behaviour that does not match the reproductive needs of the 9 month gestating female simian is now, by definition, devient and immoral.
Recall that the BBC is so proud of its 'neutrality' and 'objectivity' that it infamously refused to describe the London tube bombers (who blew up children) as terrorists.