The following is a short clip highlighting the amazing realism and beauty of the latest sex dolls from Japan. Orient Industries are the world's leading manufacturers of realistic sex dolls. With the advent of 3D scanning and 3D printing, as well as advances in artificial skin tech, these dolls will continue to become ever more life-like and viable substitutes for real women.
The dolls could also be controlled over the internet for 'virtual sex' (or 'telepresence sex'). Eventually, you will be able to print out these at home, choosing from a near infinity of designs, including any female on Earth who has more than a couple of pictures of herself (at 2 or 3 different angles) online. There will be applications written that can quickly analyse your biometric responses to a variety of female faces and bodies in order to construct your 'ideal woman', ready for you to download and print out in your bedroom as an incredibly realistic sex doll that no female on Earth could compare with.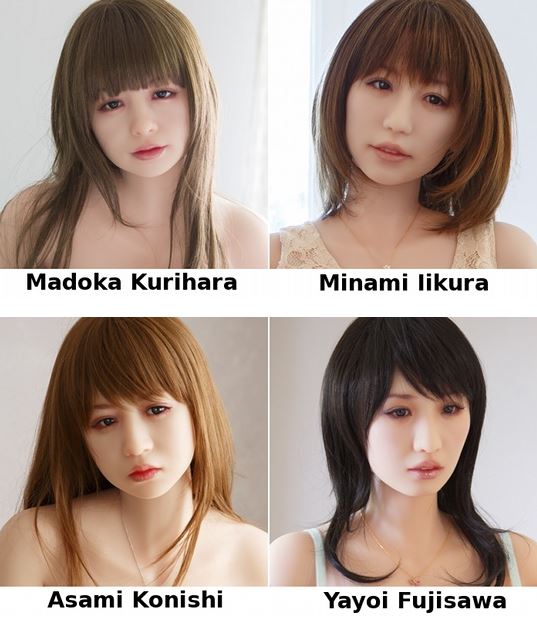 Angry Harry writes of the day when men will have a surplus of perfect women to choose from, and notes that this will simply be the end point of the trend that has begun with the ubiquity of online images of female flesh a mere mouse click away. I think Angry Harry is right, and I can see the day when there is a sexual 'economy of abundance' for all men. In fact, the 80's comedy film 'Weird Science', in which a pair of horny teenage boys create the perfect sex object in their home laboratory, might eventually not seem so very far-fetched.
And this is why those traditionalists who appear to long for the day when men are happy to settle down with a sweet young woman, and then be forced by moral (if not legal) norms to stick with her exclusively for her entire aging life*, are believing in dangerous fantasies – and probably self-decietful ones at that. Likely as deceitful as the manosphere PUAs who claim they are hate fucking their way around the world in order to 'defy feminism' and to restore traditional morality, when they could far more easily support traditionalism by simply moving permanently to Russia and marrying a faithful local woman in a non-feminist society that appears very much to be trying to maintain or restore traditional sexual norms.
Henceforth, I will call this fantasy, genuine or deceitful, the 'Jay Hammers Delusion'. Jay Hammers, the author of the excellent and infamous 'Age of Consent is Misandry', commented here quite recently (after his mental breakdown) expressing his conviction that in 50 years time, while 'sluts' are being 'righteously' stoned to death in order to preserve family values, men are going to be legally free to download as much holographic tactile porn and ultra-realistic sex dolls as they want. Although, of course, most men won't want to, fortunately enough, because like Jay and all the other PUAs and even MGTOWs, all they really want is a nice faithful non-slutty woman to marry and raise children with.
Good luck with that Jay, and to all the other MRAs who share your delusion.
—————————————————————————————————————
*Presumably such traditionalists will be turning down the radical life extension therapy that will be widely available in as little as 10 or 20 years time, unless they believe in sharing the same bed for 1,000 years.
—————————————————————————————————————–
The futurist and 'Dark Enlightenment' blogger Michael Anissimov recently pointed out the obvious deciet involved in the manosphere believing in pua AND traditional sexual values :
http://avengingredhand.wordpress.com/tag/michael-anissimov/
Roosh responded with :
http://www.rooshv.com/the-contradiction-of-pursuing-casual-sex-while-advocating-for-traditional-values
See also :
http://www.slate.com/articles/double_x/doublex/2011/02/sex_is_cheap.html