It's official – Anna Mato has the dubious honour of winning the first ever Elizabeth Bathory Femihag of the Year award!
Who was the worst FemiHag of 2014?
Anna Mato (29%, 12 Votes)
Alison Saunders (26%, 11 Votes)
David Futrelle (26%, 11 Votes)
Harriet Harmen (24%, 10 Votes)
Jessica Valenti (12%, 5 Votes)
Fiona MacTaggart (7%, 3 Votes)
Rebecca Roache (7%, 3 Votes)
Rashida Manjoo (7%, 3 Votes)
Kat Banyard (2%, 1 Votes)
Somaly Mam (2%, 1 Votes)
Carolina Criado-Perez (0%, 0 Votes)
Total Voters: 42
Loading ...
Elizabeth Bathory was a 16th century Hungarian middle-aged countess whose insane sexual jealousy led her to sadistically torture and murder hundreds of beautiful young girls. According to legend, she also believed that the blood of 14 year old girls would help her restore her lost sexual power over men, oh sorry, 'paedophiles'.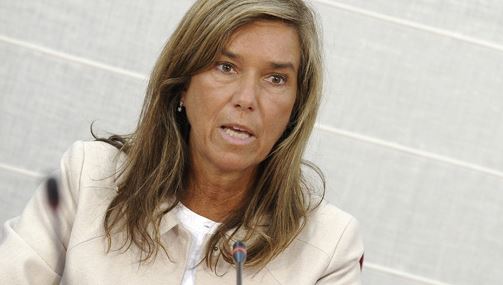 It's fitting therefore that the first ever Elizabeth Bathory award goes to Anna Mato, former minister for health in Spain, who before being sacked for serious financial corruption offences, almost single-handedly raised the age of consent above even that suggested by fellow femi-hags in the United Nations and her own government. The hideous Mato shamelessly exploited the tragic murder of a 13 year old girl by her older lover to introduce legislation that will raise her own sexual market value, as well as that of millions of other Spanish women, but will lead to thousands of young girls being psychologically tortured by the Spanish state and abuse industry, as well as thousands of Spanish men to be anally raped and beaten in prison.
Besides those obvious consequences, the legislation is likely to erode the once famous intergenerational harmony and respect that existed in Spain and lead to the inevitable ugly and toxic generational apartheid that now exists in the UK (which, incidentally, has a child murder rate four times as high as Spain, as well as the highest number of teen suicides and self-harm incidents in the developed world).
A truly worthy winner who Elizabeth Bathory herself would be proud of.