It's that time of year again when we sort through hundreds of loathsome contenders and decide upon a select few worthy candidates for the ignominious title of the most disgusting paedocrite in the world.
Readers are invited to leave their nominations in the comments section below. I'm very busy at the moment so I'm not sure if I'll run the femihag of the year poll, but you can leave nominations for that as well. I was even thinking of adding a 'paedo-finder general of the year' award, but not only do I not have time but I'm not sure I have enough readers left to make running more than one poll worthwhile. But feel free to leave your paedo-finder nominations as well.  I'll add every valid nomination left in the comments section and start the actual poll/s in the New Year.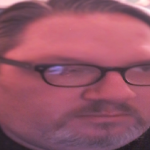 David Futrelle – The 'child torture snuff porn can be art' advocate sunk to new depths of paedocrite depravity, seemingly determined to regain his title at all costs after last year's stunning reversal at the hands of child abuser Lena Dunham.  The discredited Chicago blogger still refuses to withdraw his support for the 'right' of gay sex shops to openly disseminate as fap material paedophile produced images of naked children being anally raped, forced to eat shit, and then graphically and slowly tortured to death. But even worse, he chose to stay loyal to his favourite transvestite sadistic paedophile reader – 'ralmcg' – months after I revealed that the pervert ran a forum dedicated to sharing fantasies of crucifying, raping, torturing, and murdering women and schoolgirls. Things took on an even more sinister turn when Futrelle's paedophile sadist followers started doxxing opponents of the Chicago gay child porn apologist, including the 6 year old daughter of a leading MHRA. Futrelle also fed his depraved bdsm transvestite groupies a link to the doxxed real identity of female anti-feminist 'Judgy Bitch'.. Both Futrelle and Ralmcg are currently under investigation by the FBI.  WHAT A FU**ING PAEDOCRITE!!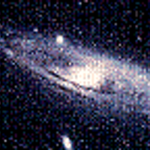 AstroKid NJ – The MHRA with the creepy handle that says it all.  When reading some of AstroKid's comments validating feminist child abuse laws, you get the strong impression that all he wants to do is sodomize really young boys, but knows it will never be legal in his lifetime, and thus takes out his frustration by victim labelling 17 year old students lucky enough to have had sex with their female teachers, as well as shaming true MRAs for admitting that attraction to teenage girls is part of normal male sexuality and only criminalized because of feminists.  WHAT A FU**ING PAEDOCRITE!!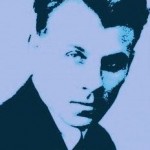 The Ghost of Ferdinand Bardemu – The ghost of Ferdinand Bardemu.
WHAT A FU**ING PAEDOCRITE!!

Jon – Whilst not technically a paedocrite perhaps, reader Jon was definitely getting into dangerous territory.  WHAT A FU**ING PAEDOCRITE!!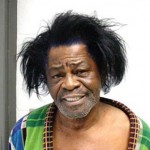 The Anti-feminist – The loathesome slug of a webmaster hardly bothered to post all year, and even then not all of his posts concerned the age of consent.  As this site sunk further into manosphere obscurity, the obvious ephebohebophebophile was even seen extolling the virtues of women in their mid-twenties!
WHAT A FU**ING PAEDOCRITE!!
Femi-hag of the year nominations :
Kathleen Richardson (sexbot ban woman), woman who tried to have Roosh banned from Canada (can't remember her name), Angela Merkel (for rushing forward the Femislamization of Europe), Alison Saunders (for continuing to undermine the principles of British justice, and in persecuting old age pensioners for alleged sex 'crimes' that may or may not have taken place up to half-a-century ago).
Paedo-Finder General of the year nominations :
'Hunter Stinson' (anti-'paedophile' vigilante), Jim Gamble, Mark Williams Thomas ('exposer' of Jimmy Savile)
Mangina of the year nominations :
Erik Billing (sex bot ban Swedish mangina), David Futrelle