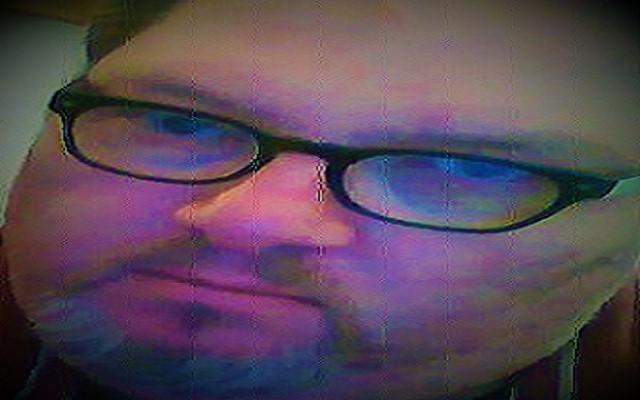 Here's an intresting (and extremely disturbing) IMDB bio of one of the underage cast of 1975 child sexploitation torture porn movie Salo, made by the notorious pederast director Pasolini, often described as the most sickening and depraved film ever made, and a video that David Futrelle thinks is suitable to be rented out in gay sex shops.
Franco Merli was born on October 31, 1956 in Rome, Italy. In 1973, famous Italian poet and filmmaker Pier Paolo Pasolini discovered the youngster. The 16-year-old was working as a gas station attendant at that time (as Ninetto Davoli, a friend of Pasolini and actor in most of his films, recounts). Pasolini was searching for a young man to play the lead in his upcoming feature Arabian Nights (Arabian Nights (1974)). The director immediately knew that Franco Merli, with his small but muscular physique, dark Mediterranean looks, and ready smile, was the perfect choice for the role of Nur Ed Din.

Arabian Nights was an international success and Merli got a taste for the film business. Following his debut he appeared (his hair dyed blond) in La collegiale (1975), a rather stupid soft-sex-comedy that did little for his reputation other than showing that he was able to play an unsympathetic character, as well.

In 1975 Pasolini hired him once again, for the role of one of the male victims in his infamous Salò, or the 120 Days of Sodom (1975) or the 120 Days of Sodom (Salò o le 120 giornate di Sodoma). In this film, Merli was, like the other non-professional actors, addressed by his real first name, Franco. The director chose Merli once again, not only because he embodied the "Pasolini-type" to a fault but also because the young actor had already proven in Arabian Nights that he was perfectly comfortable appearing nude in front of a camera. In a way, Salò made Franco's face immortal since one of the most highly publicised images of the film was the close-up of young Merli as his tongue is cut out in the final torture scenes. Another famous still (from the scene where the victims are forced to pose as dogs) prominently showed Franco naked, on all fours, only 'wearing' a dog collar – a fact that didn't help further his career.

In 1976, Merli appeared on-screen as Fernando, the son of Nino Manfredi, who earns his money as a transvestite prostitute in Down and Dirty (Ugly, Dirty and Bad (1976)). This brilliant social satire by Italian director Ettore Scola was also (but for a small part in Il malato immaginario (1979)) Franco Merli's swan song as an actor. Incidently, it is probable that he secured the role of Fernando thanks to his connection with Pasolini, since the director not only was a friend of Scola but also had been supposed to write a foreword to the film – but Pasolini was murdered before this came to pass.

Since Merli's mentor had died and his choice of roles (or perhaps the ones he got offered) had been a rather off-beat one, he soon didn't find work in the industry anymore, even though he had shown himself to be a versatile actor with a range from pure innocence to debauchery. And the fact that, as said above, he had become the "face" and "body" of Salò probably didn't help, either.
http://www.imdb.com/name/nm0580989/bio?ref_=nm_ov_bio_sm
Although it has been documented on several sites that the cast of torture victims in Salo were aged 14 – 18, it's difficult to track down their actual birthdates on English language websites and the IMDB only lists several.
As Franco Merli, the actor described above, was born in late 1956, and Salo was filmed in 1974 (and released in 1975), it's almost certain that he would have been under 18 during filming.
Sergio Fascetti, another male cast member subjected to sickening acts of perversion and torture during the film, was born on July 04 1958.
At most, he would have been 16 during filming, and possibly 15. Sergio killed himself at only 31 years of age, presumably haunted at the thought of thousands of gay middle-aged men continuing to fap away at the torture of his naked child's body.
http://www.imdb.com/name/nm0268668/
Another of the cast – Antiniska Nemour – was born in May 1957, thus again HAD TO BE under 18 at the time she was filmed naked eating shit by the pervert Pasolini.
https://it.wikipedia.org/wiki/Antiniska_Nemour
The Director of the sick movie – Pasolini – began his career as a school teacher but was quickly banned from teaching after being caught multiple times molesting the children under his care. Later, he was caught and charged for indecency with children 16 and under :
A small scandal broke out during a local festival in Ramuscello (September 1949). "A public voice", someone who overheard comments, informed Cordovado, the local sergeant of the carabinieri, on sexual conduct (masturbation) shown by Pasolini with three youngsters aged 16 and younger after dancing and drinking.[10] Cordovado went on to summon the boys' parents, who hesitated, but did not file any lawsuit, despite Cordovado's enthusiasm. However, the sergeant drew up a report, and the informer elaborated publicly on his accusations, sparking a public uproar. The judge of San Vito al Tagliamento charged Pasolini with "corruption of minors and obscene acts in public places"[11][12] Not only him, but the 16 year-old involved was also indicted.[13]
https://en.wikipedia.org/wiki/Pier_Paolo_Pasolini#Success_and_charges
In 1966, at the age of 44, he openly took a 15 year old boy actor as his lover, who he had cast in one of his films in order to 'groom'.
Not his most well known but a very important movie in PIER PAOLO PASOLINI's oeuvre as it is his first starring his young lover, the 15 year old Nino (Ninetto) Davoli who became the love of his life, raising so many controversies.
https://www.tumblr.com/tagged/uccelini-e-uccellaci
This guy was a worse child abuser than Jimmy Savile, Gary Glitter, and Sadowski combined, yet David Futrelle, who makes a career out of trying to criminalize the notion that teenage boys experience a lack of rights in society, believes that a film of his containing nothing but graphic images of children (mainly boys) being raped and tortured to death is suitable for gay sex shops. Futrelle's defence of Salo as gay sex shop material is shared by the vast majority of his transvestite followers.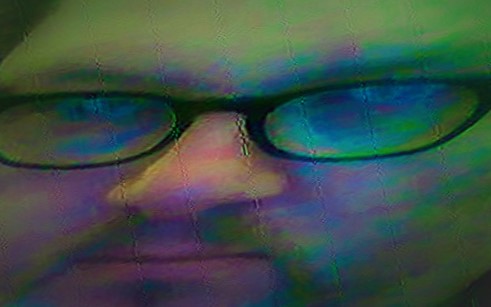 Perhaps even more disturbing than Futrelle's support for Salo, is his quite staggering show of loyalty for a perverted transvestite reader of his (one of many) who moderates a forum devoted to sharing fantasies of crucifying, raping, torturing, and murdering women and schoolgirls. Not only did Futrelle refuse to condemn him after I revealed what 'RalMCG' was, he publicly threatened to have ME murdered. Ralmcg STILL commentates at Futrelle's site.
Despite many of Futrelle's cult like followers being paedophile sadists who openly fantasize over the sexual murder of women and children, Futrelle continues to encourage them to doxx his opponents, including last week the 6 year old daughter of a leading MRA. He also recently allowed a link in his comments section that led to a blog run by one of his transvestite sadists that contained the real identity of the female mra 'JudgyBitch'.  Futrelle is currently under investigation by the FBI for this.
MHRAs – you really need to address this. This isn't just about showing that you care about boys, it's about protecting your own children and families from these sadistic freaks.