**NOTE TO VISITORS – Don't be fooled by Futrelle's ridiculous dismissal of this scandal as him simply having 'once written a news story on a censorship controversy'.
David Futrelle mocked American police officers for thinking it inappropriate for a video containing graphic images depicting naked child actors as young as 14 being anally raped, forced to eat their abuser's shit, tortured, and slowly murdered, to be rented out alongside other porn films in a seedy gay sex shop. He still continues to refuse to apologize for or even acknowledge this.
TRIGGER WARNINGS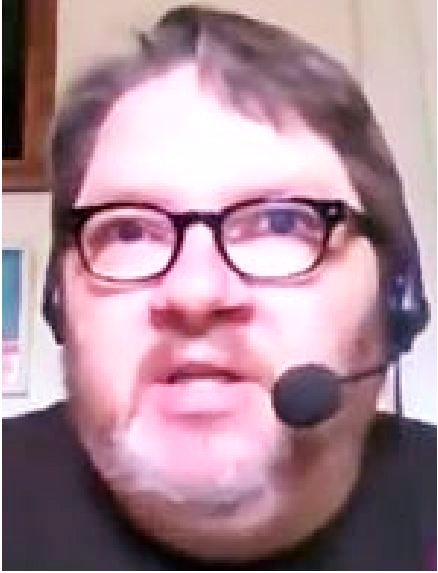 David Futrelle once described an adult male's fantasy of violently sexually assualting a random boy in a bar as 'tender' and 'erotic'. Writing about this, I posed the question – if this was Futrelle's idea of a 'tender' homoerotic yearning, what would his definition of a more hardcore sexual fantasy involving teenage boys possibly consist of?
Sexually humiliating them? Forcing them to eat human faeces? Mutilating them? Torturing them before murdering them?
No. Futrelle apparently accepts that these evil depravities should not be the subjects of sexual fantasy. We can all breathe a sigh of relief. Especially our teenage sons.
For according to Futrelle, such things are the theme of 'classic' art, not sexploitation.
Even when sold in seedy gay bookstores. Even when one of the boy actors later killed himself. Even when the paedophile director of the movie was murdered soon after the film was completed by a child he was abusing in real life. Even when the film is officially banned in at least 15 different countries and is routinely described as the most appalling and grotesque ever made.
David Futrelle was an active freelance writer back in the 90's, writing for both online and offline liberal publications that included Salon, and 'In These Times'. Quote-mining from the many articles he wrote in this period, we find that he claimed that an age of consent above 12 is apparently nothing more than prudish feminists 'controlling the sexuality of young girls', described the sexual fantasy of violently assaulting a random boy in a bar as 'tender' and 'erotic', suggested that child rape victims be encouraged to marry their abusers (who would be spared jail), repeatedly accused the world's leading child protection organizations (such as the NSPCC) of generating hysteria and lies over child abuse, and railed against the first government efforts to protect children from online paedophilia and porn.
Describing some of these shocking and outrageous viewpoints of David Futrelle, I wondered what more dark secrets and even more disturbing quotes were still to be found in the dusty internet archives, amongst the hundreds of pieces he wrote for his liberal 'sex positive' feminist audience back in the 1990's. I specifically mentioned that the thought of what still might be discovered sent a shiver up my spine…and likely his too.
I wasn't wrong.
David Futrelle and his Defence of 'Salò, or the 120 Days of Sodom'
How would you describe a 'man' who not only cried 'censorship' against the authorities for clamping down on a sexploitation film that contained graphic scenes of children being raped, tortured, forced to eat excrement, mutilated, and then murdered, but joked that the store should only be punished for renting out the film to the police who were too stupid to appreciate it?
http://www.unz.org/Pub/InTheseTimes-1994aug22-00010a02?View=PDF
Most normal, sane, moral people would call such a film beyond evil. One of the traumatized male child actors, who would have been only 15 or 16 when the sickening movie was filmed, in which he is made to eat the shit of his abuser before having his nipples burned off, later killed himself through a drug overdose at the age of just 33. Today, such a film would undoubtedly be classed as category 5 child pornography (the very worst). Writing about the movie back in the 1990's, David Futrelle judged it only as being 'not exactly family entertainment'.
In fact, astonishingly, he also joked that instead of arresting the men distributing a film in a gay sex shop that graphicly portays naked (real) underage boys being sexually abused, that they should only be fined for 'renting films that go over the head of the average undercover cop'.
Futrelle's defence of the film seems to rest entirely on the status of the director – Pier Paolo Pasolini – as an 'artistic genius'. Pasolini, a pederast, turned to film-making after his career as a schoolteacher was curtailed due to accusations that he was molesting the children. He is known for handpicking his invariably young and often pubescent actors and embarking upon sexual affairs with them – one such actor was only 15 when Pasolini cast him. Shortly before the release of '120 Days of Sodom', the director was brutally murdered. An underage boy prostitute confessed to the murder, claiming that Pasolini had attempted to anally rape him. However, the child recanted the confession decades later, and the case was re-opened. Some suspect that Pasolini may have been killed by an outraged family member of the young cast, who were all aged between 14-18.
This grotesque sexploitation movie is officially banned in 15 different countries, although, as stated above, it should undoubtedly be automatically classed as the worst form of child pornography. Its defenders claim that it makes an artistic statement about the 'corruption of power over innocence and youth'. The abusers in the film are portrayed as Italian wartime fascists who kidnap eight teenage boys and girls and subject them to 120 days of grotesque sexual torture and humiliation before murdering them. I have not watched the movie, and never will, but according to most online reviews and descriptions, it consists almost entirely of the graphic depiction of these tortures, with the teenage cast of victims, aged as young as 14, none of whom were actors (they were handpicked by the director from a modelling agency for their good looks and almost pre-pubescent appearance) looking genuinely terrified.
Despite the film's supposed artistic statement about fascism and the corruption of power, and hence justification as an 'art movie', rather than porn or sexploitation, it is unclear why the director was homosexual, the audience of the film appears to be mainly homosexual, most of the positive online reviewers of the movie appear to be homosexual, why most of the movie's focus is aparently on the graphic sexual torture of naked underage boys, and why the movie was being rented out in a Cincinnati 'gay and lesbian bookstore' that deals mainly with erotic homosexual products.
http://en.wikipedia.org/wiki/Sal%C3%B2,_or_the_120_Days_of_Sodom
http://www.imdb.com/name/nm0268668/?ref_=tt_cl_t9
Just a handful of dozens of scathing Amazon customer's review (yes, unbelievably this is still being sold openly on Amazon) :
Its disgusting. Watching people go through this, it seemed real to me, like watching a documentary of children being tortured. I think people who get off watching sickening abuse call this art as an excuse to watch it, when really they just get off watching torture porn. there is something wrong with this world. children being tortured and raped is not art. there is no reason for this movie to exist it should be illegal. sickening, horrifying, will haunt you for the rest of your life.
Unless watching a group of naked children cry for two hours is your idea of a good time, I say pass this one up.
I have read the reviews of what a deep movie this is and the important social message. What I saw was a badly acted porno with some near vomit-inducing moments. It's as if the director was looking for an excuse to portray acts of pedophilia and extreme cruelty and then calling it art to justify it. How anyone can sit through this more than once and get some kind of enjoyment from it is beyond me.
David Futrelle still tries to incite violence against a frail old man for a misquoted comment made nearly half-a-century ago.
I found watching a roomful of innocent youths forced to eat their own feces in graphic detail nauseating, unsettling, and strangely banal. Populating a film with images of extreme violence does not substitute for commentary or condemnation. Leering at these victims is tantamount to one being complicent in their fates. There is nothing educational, liberating, life-affirming, or redeeming about Salo. If this is your thing, skip out on the nonexistent artistic pretense and take a trip to your neighborhood adult movie store.
(If David Futrelle had his way, perverts would be able to rent this at adult movie stores, or at least gay and lesbian adult movie stores).
David Cronenberg's film Videodrome was right: pretty soon people will be wanting to watch movies of pure torture, with no redeeming values what so ever. Im sure I'll get o out of 137 people finding this review helpful, and that sickens me. In my opinion, movies like this are bad for your mind. The whole movie is a bunch of innocent teenagers being torured, raped, molested, disembowled, and wirse things of which I won't even describe. I can't believe people enjoy this movie. Im not trying to insult anyone, im just trying to get people to realize that they are enjoying a movie about kids being tortured and sodomized. Im not some fanatical christian, or over protective parent, Im just a college kid whose worried about what movies like this do to people's minds
Only the cruelest and most sadistic moron could enjoy this movie. It is repugnant and rejects every decency of which man is capable.
The imagery of the two men french-kissing with excrement on their mouths has been difficult to erase, not to mention the child rapes, the scenes of mutilation, and total absence of responsibility for the creation of such an otherwise gross and boring film.
This film is sick. Very sick. I am not a prude. I am a grown up gay man with rather radical views.
Still this film made me throw up when I saw it while preparing to write an essay on the director for a gay, cultural magazine.
I am aware of Pasolinis intentions of describing the real inner life and dephts of fascism, and I hate anything that even comes near to fascist views, even ordinary right wing views.

And still: This is the most evil film I have ever seen.
To think up this film, even with the literary source of it as a background, Pasolini had to use his own imagination. And I am glad I never knew a person with such an imagination (at least I hope I don't know any such person).
And worst of all: The young kids in the movie had to go through these scenes, to act out this sick story. To do those things! I do really hope they have been taken good care of ever since!
(The above Amazon reviewer appears unaware that one of the child actors killed himself aged just 33).
Only serial killers and child molesters will get any enjoyment out of seeing this more than once.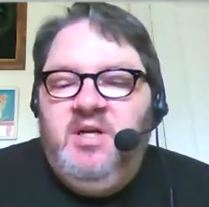 This film is not as graphic as one may make it seem. It's the overall feeling you get once the movie's over that makes you want to crawl into a hole. Watch Cannibal Holocaust if you want something gut-wrenching. Watch Salo if you enjoy watching 15-year-old boys getting sodomized for 2 hours.
What can possibly be artistic about a film which shows a table full of adults and children eating human feces, vivid scalpings, genital burnings, continuous sodomy, organ mutilations, and teen children being lead around naked on leashes and forced to bark and eat scraps of food from a dog dish ??? THIS is supposed to be art ??? Salo is nothing but pure evil. No other film is as brutally, vividly disturbing as this one. But that does NOT make it a work of art.
I've never advocated censorship at all, but Salo changes my mind – particularly since it involves cruelty to minors. If the director Pasolini, as some rumors suggest, was murdered as a reaction to making this film, it is not hard to believe. This is celluloid at its worst. Every copy on the market should be deleted and destroyed.
People who have seen the film tell me that Pasolini made the film to show the true ways of our human nature and how bad people can be.What a bunch of crock!This is the most violating and sickest film I have seen.Hey,I like watching graphic films but I have my limits and this film goes way over that limit."Salo,or the 120 Days of Sodom" is worthless,pointless,violating and the most trashiest,sleaziest sickest film ever made.Who cares if Pasolini was an artist.I have no respect for this film or Pasolini.How can I after what I have seen.
All biases aside, this film is nothing more than 117 minutes of continuous torture and sexual perversion directed at young people. Any socially responsible director can get his point across without feeling the need to wallow in this filth with child actors being violated in nearly every way possible . I have no doubt that Passolini either was getting his jollies out of the action being performed in front of his camera or was suffering great mental illness in order to allow his cast to be degraded in this way. It really is no wonder he was murdered shortly after completion of this film….As another reviewer has previously said this is an evil film and leaves an incredibly bad taste in ones mouth particularly when one realises they have partaken in this viewing experience willingly and contributed to the films revenue.
Do not listen to the positive reviews on this page unless you like to see the sexual torture of innocent children.
Even if this work had artistic merit, which IS VERY DEBATABLE. The detrimental effect on society through desensitization and moral corruption would more than neutralize any gain in expression. Based on a debit to credit argument, this film is a LOSER.
I tell you the point, the film may have begun as an analogy of fascism, but it deteriorated into a display of the director's perverted fantasies. That is why it is so pointlessly excessive. A director using the theme of fascism as an opportunity to produce a perverse sadistic film. Another example of art used as a pretence, to really disguise a darker intend and desire.

Now the people who watch this film over and over, well all I got to say is this, be careful of them…. very careful
And I would add to that be very careful…and I mean very careful..of a man who attacked the police for removing this film from a gay sex shop, and yet who tries to make a career (and get laid) out of criminalizing the very idea that men and boys have rights.
See also : Did David Futrelle Defend Child Prositution and an Age of Consent of 12?
David Futrelle – The 'innocence' of children and women victims of abuse is 'exaggerated'
Soraya Chemaly, Al Jazeera, and the SLPC face tough questions over association with David Futrelle, child abuse apologist