The Ten Most Powerful People in Men's Rights
1 : David Futrelle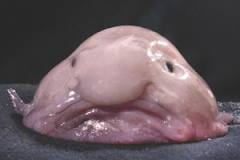 It's tempting to dismiss David Futrelle as a buffoon, or at worst, an irritant to the men's rights movement. His 'critique' of the radical notion that men and boys are human beings with rights consists of little more than quote harvesting, often of bloggers, or even blog commentators, who have never even identified themselves as MRAs, and whose words are then taken out of context and commonly and deliberately mis-interpreted. The most controversial sound bites from around 'the manosphere' are directly quoted and then interspersed with crude mocking and lazy attempts at schoolboy humor.
All this in a blog that some might claim to be a thinly disguised scheme to get David laid with some of his mentally disturbed and emotionally vulnerable female readers ( via 'Manboobz Meet-Ups' which Fraudtrelle was organizing within weeks of setting up shop). David also seems to forget that his attitudes to certain controversial issues were a lot different (think polar opposite) back in the 90's when he authored hundreds of articles that should provide countless hours of fun for any MRAs wishing to experience the joys of malicious quote harvesting for themselves.
And yet there is no denying the impact that this 'man' has had on the men's rights movement already – chiefly through his major 'coup' of persuading the Southern Poverty Law Center, a prominent but seemingly corrupted 'anti-hate group' organization, to launch an attack upon us. Within a few months, virtually all of the leading sites associated with the men's rights world, and listed in the SPLC's 'hate report', had either disappeared, changed their name, or embarked upon a more 'moderate' editorial policy. No other individual has had such a radical influence upon the MRM in such a short space of time.
Of course, Fraudtrelle's pernicious power to wreak havoc doesn't just extend to the men's rights movement. The SPLC are taking a huge gamble in getting into bed with a man who is walking in the shadow of other notable career male feminists such as Hugo Schwyzer (who once attempted to kill his girlfriend and is a self-confessed serial seducer of his college students) and Kyle Payne (who filmed himself violating a schoolgirl who was in his care, and then downloaded child pornography after being released from prison). Fraudtrelle has clearly persuaded the SLPC that in order to continue being able to pay generous staff salaries, and in the absence or decline of traditional racist 'hate movements', the MRM represents a financially lucrative new target. The SPLC still maintains a proud reputation, and even takes credit for effectively destroying the once powerful Klu Klux Klan. Fraudtrelle will not only bring shame upon the SPLC if he ever becomes the latest male feminist involved in a sex abuse scandal, but if the men's rights movement does continue to grow and become accepted as a legitimate human rights movement, then the decision of the SLPC to follow Fraudtrelle's advice and target it will have tarnished its own reputation forever.
This might be another controversial choice, but there is no doubt in my mind that the Amazing Atheist is the one anti-feminist who has the potential right now to transform the Men's Rights Movement from a collection of angry bloggers waiting passively for the day we get silenced by new 'hate speech' laws, to a real million man activist movement which could shake the Gynocracy to its foundations.
The facts speak for themselves. Close to 1/3 of a million subscribers on YouTube (when the top MRAs without breasts have about 5,000 each) the Amazing Atheist can get websites shut down within hours of uploading a video making fun of them.
Led by the Femiservative Dawn Hawkings, PornHarms is the leading anti-pornography lobby group in the world. It has succeeded in getting a written assurance from Mitt Romney that he will do all in his power to completely ban pornography in the USA if he is elected as president. Dawn Hawkings personally believes in the 'demand and supply' argument that requires not just the publication of pornography to be outlawed, but the simple viewing of it criminalized as well. If her wishes are granted then virtually every male in the United States of America will be criminalized and face prosecution as a sex offender. You would think this imminent and nightmarish possibility might just be considered a men's rights issue, but unfortunately it appears not to be….except, thankfully, to the Amazing Atheist. Earlier this year he posted a video on to YouTube – 'Porn on a Plane' – describing Dawn's experience of reprimanding a fellow passenger for viewing legal pornography on his laptop during the flight. Within hours it had received hundreds of thousands of views, and within one day her lobbying group website PornHarms.com had been taken down.
No other figure associated with the men's rights movement comes close to possessing this power. Unfortunately, likely due to his primary identification as an atheist, and his (male) sex positive views, as well as perhaps jealousy, he is largely shunned and ignored by the movement that could fast forward itself by a decade in one bound if it only had the sense to embrace him.
See also : It's Only Sexist When Men Do It (1 1/2 million YouTube views).
3 : Angry Harry
Considering our notoriously fractious nature, the fact that so few (if any) MRAs have anything other than respect for Angry Harry, the father of the modern men's rights movement, says it all. Although he seems to have taken something of a well-earned break recently from regular involvement in the online movement, it's likely (and to be hoped) that even if he is semi-retired his rich archives from over a decade of writing on the subject will continue to define what Men's Rights is and ought to be.
4 : Paul Elam
While Paul isn't to everybody's taste, there's no doubt that it's already difficult to imagine what the men's rights movement would currently be without him – if it could even be called a movement. Still the man most likely to successfully transition the MRM from a loose collection of opinionated and heretical bloggers into an effective political force in the offline world.
5 : Heartiste
Similar to and perhaps more so than the Amazing Atheist, Heartiste isn't an 'MRA', or at least not self-identified as one.  But through sheer popularity, his strong anti-feminism, and through writing on issues that relate to surviving as a man in a feminist world, there's no disputing his influence.
6 : W F Price
Took 'The-Spearhead' to the position of number 1 men's rights site (although he doesn't accept that it is a 'men's rights' site) within weeks of launching it. Welmer's thoughtful and varied articles are still essential reading, and the comments section still amongst the most entertaining.
7 : Warren Farrell
Author of the Bible of the Men's Rights Movement – The Myth of Male Power. Began as a feminist but gradually came to see that society wasn't acknowledging the disadvantages faced by men, both historically and through the changed gender roles of today.
8 : 'Ignatiusloyla'
Long time moderator of the Men's Rights sub-reddit which recently achieved its 50,000th subscriber. For most of its history he ran r/mensrights with only the infamous and clueless Kloo2Yoo as a fellow mod. Attracted criticism for failing to stop feminist trolls and co-opting, whilst simultaneously banning men's rights activists for 'misogyny' or for posting articles discussing clear MRA issues such as absurdly draconian and broadly defined feminist laws on child pornography. Finally forced to admit other moderators, but still likely the most powerful influence on what is inescapably the largest and most important men's rights community online.
10=: David Benatar
Author of 'The Second Sexism' published this year – the most rigorously argued defence yet of the idea that men face disadvantages in society on account of discrimination.
10= : Steve Moxon
Brave author of the anti-feminist classic 'The Woman Racket' which uses evolutionary psychology to explain how and why women, rather than men, have the power in society. One of the few MRA's since Angry Harry with the courage and integrity to place the ongoing feminist rape of male sexuality and resulting legislative creep at the heart of any plausible notion of male disadvantage. Given his communication skills, media experience, and broad knowledge of evolutionary psychology, Steve Moxon would certainly be at the top of this list if he ever decided to assume a Paul Elam style role in a pro-male sexuality men's movement.
10= : 'The Futurist'
Also known as 'The Fifth Horseman', has to be in this list because of the outstanding and widely read 'Misandry Bubble'. Some MRAs have questioned the level of originality, but no-one can dispute the way the Futurist has assembled the main themes and arguments of the movement into an academic standard essay, together with his own spin that manages to combine traditionalist pro-family sentiment with conclusions upon the inevitability of sex bots and virtual reality porn and their dire consequences for feminism. One of the very few must read articles in the Mansophere, and one that repays repeated study.
Other notable names (I'm aware I've probably unintentionally omitted some glaring ones – please leave suggestions in the comments below) :
ManWomanMyth – set a new standard in men's rights documentary making.
Eivind Berge – started a national discussion in Norway on Men's Rights. Again, one of the few MRAs brave enough to speak out against feminist sex laws.
—— Added mainly after being reminded by esteemed readers :
Neil Lyndon (author of influential 'No More Sex War'), John the Other, GirlWritesWhat, Fidelbogen, John Waters, Kevin Myers, Lionel Tiger (author of 'Decline of Males' and promoter of 'Male Studies' as an academic discipline), writers at Spiked Online for attacking abuse hysteria and identifying it as an attack on men and on families, Glen Sacks…