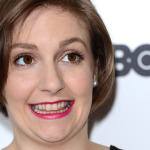 It's now official – David Futrelle has finally been dethroned and Lena Dunham has been voted the most disgusting paedocrite of 2014!
Here are the final results of the David Fraudtrelle Paedocrite of the Year 2014 Poll :
Who was the most disgusting paedocrite of 2014? Choose TWO paedocrites!
Lena Dunham (49%, 59 Votes)
David Futrelle (35%, 42 Votes)
Rolf Harris (7%, 8 Votes)
Max Clifford (4%, 5 Votes)
Inclined Reader (4%, 5 Votes)
RalMCG (2%, 2 Votes)
Total Voters: 82
Loading ...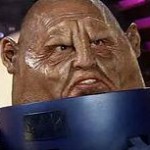 Most seasoned paedoc watchers had predicted that David Futrelle would easily retain his crown – for the fourth straight year. The master paedocrite had indeed been in outstanding form – continuing to libel MRAs and others as paedophiles for discussing paedohysteria, however long ago, yet refusing to even acknowledge, let alone apologize for, an article he wrote in the 1990's defending the sale of a child torture porn movie in a gay sex shop.  In the now notorious article, Fraudtrelle mocked American police officers for arresting the owners of the seedy gay 'bookstore' for distributing a disgusting video depicting the anal rape, forced shit eating, torture, disembowlement, and murder of naked children (played by real child actors, one of whom later killed himself). On top of that, Futrelle publicly called for the webmaster of this site to be murdered after I revealed that one of his regular commentators was a sadistic 'transgender' paedocrite  psychopath who openly moderated a sick fetish website devoted to men turned on by the thought of crucifying women and girls (no doxxing took place on my part – 'ralmcg' was moderating the sick forum  (as 'assistant executioner') under the same username as he uses at Manboobz). Futrelle will shortly be standing trial on incitement to murder charges over this.
Although Futrelle exceeded even his own disgusting paedocrite standards in 2014, what he couldn't count on was a truly stunning display of paedocrisy from Lena Dunham. The American actress and social justice warrior openly boasted in her autobiography how she liked to peer inside the vagina of her one year old sister only weeks after ranting that millions of men who looked online at hacked naked pics of celebrities were all sex offenders (and presumably each one deserved to be anally raped in jail). To top it all, Dunham is now in hot water after it was revealed that rape accusations made in her book were entirely bogus and were causing unfounded suspicions to fall upon at least one innocent man.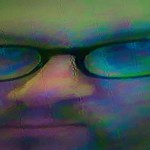 Despite finally losing his crown, the monster of Chicago can take solace from the fact that he received over twice as many votes as he did last year when winning the trophy (for the fourth successive time).  In other words, more people than ever think that Futrelle is the most disgusting paedocrite in the world.  No doubt he will be back even stronger next year, determined to re-claim his throne, even if he has to do it from a prison cell.
Rolf Harris, the Australian entertainer convicted (on extremely dubious 'evidence') for abusing children, including a 4 year old, trailed well back in a distant third place.  At the time when he was (supposedly) molesting children, he had gone out of his way to produce a video warning kids that all adults were potential perverts and paedophiles.  An undoubted master paedocrite in action, it was Rolf's misfortune to have run up against a pair of paedocs who truly turned in ungodly performances in 2014.
To add to Futrelle's humiliation, his transgender sadistic disciple 'Ralmcg' could only finish in last place.