Kieran Parsons (Stinson Hunter) Accused of Abuse by Former Teenage Lover
Self-proclaimed 'paedophile hunter' Kieran Parsons ('Stinson Hunter')  has been accused of abuse by his girlfriend and appears to have fled the country.  The girl, who was a vulnerable and extremely young looking teen when Parsons exploited his 'fame' and apparently initiated the grooming process by contacting her uninvited on Twitter, claims that the convicted arsonist controlled and manipulated her immediately.  It's also claimed that the delinquent Parsons, who spends entire days role-playing as a schoolchild in online teenage chatrooms and has a conviction for burning down a school, recently filmed himself urinating on the girl's underwear and clothes. There are fears that Parsons could be hiding out in France (age of consent 15), Germany (age of consent 14), or Italy (age of consent 14) – countries in which girls who look almost as young as his alleged abuse victim are legal. Well at least as long as you don't slap them up, control them, upload videos of yourself pissing on their lingerie etc.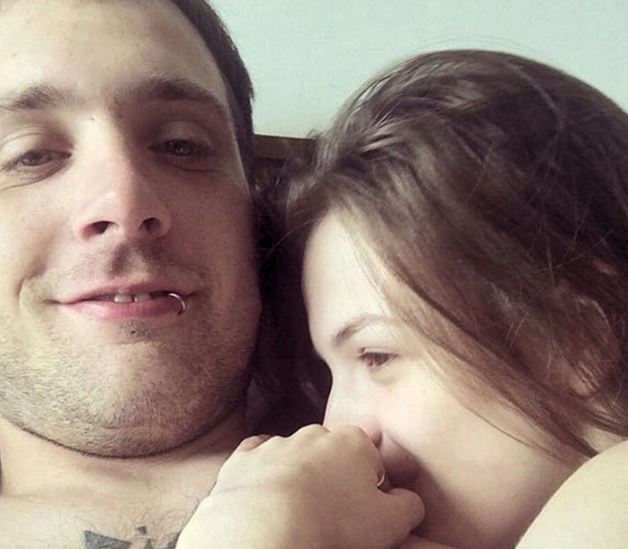 http://www.thesun.co.uk/sol/homepage/showbiz/tv/6945583/Claims-Channel-4-Paedophile-Hunter-urinated-on-clothes-of-ex-girlfriend.html
This is what the defender of the nation's jailbait does when a Christmas Tree arrives for his barely legal girlfriend's little son :
A small snippet of Stinson's anger. Our Christmas tree turned up for my sons first Christmas and he wasn't happy. pic.twitter.com/sTEmMlmP70

— Kirsty (@darthsmummy) February 21, 2016
Bookmakers have refused to take further bets on Kieran Parsons/Stinson Hunter being voted the 2016 David Fraudtrelle paedocrite of the year. It is believed the only person who can stop Parsons winning the crown of turds this year is the master paedocrite himself, and International Business Times writer, David Futrelle. Futrelle is a child snuff porn apologist and victim blaming abuse advocate who stayed loyal to a depraved reader of his caught openly running a forum sharing fantasies of raping, crucifying and murdering women and girls.