Joan Bakwell used to be a 'sex positive' feminist back in the day – when she was young and mildly attractive (and earned the tag – 'the thinking man's crumpet').  Now a wizened old hag, she spends most of her time trying to justify becoming a fully paid up member of the sexual trade union, slut shaming British tweens at every opportunity.
So what is there to complain about? It is the availability – indeed, the marketing – of such raunchy videos to the young and impressionable that disturbs me. Something has shifted in our culture to bring sub-teens within the orbit of suggestive sexual activity. T-shirts with cheeky, even lewd slogans – jokes that only adults can understand – are designed and sold to the under-10s. Children can hunt on a multitude of television channels for something that looks vaguely adult and vaguely transgressive. Can it be good for them? I for one would not be prepared to take the risk.
http://www.telegraph.co.uk/news/celebritynews/8998434/Sex-in-society-too-much-raunch-too-young.html
Now, there's nothing particularly wrong with arguing that under 10's are exposed to too much sexual imagery.  The problem with the 'sexualisation of children' debate is twofold.   Firstly, the way feminists ignore the distinction between the sexualisation of pre-pubescent children and the 'de-sexualisation' of post-pubescent teenagers (which is what most feminists are really after).  Secondly, the infringement of liberties and sexual freedoms that any measures to end the supposed sexualisation of children inevitably entail.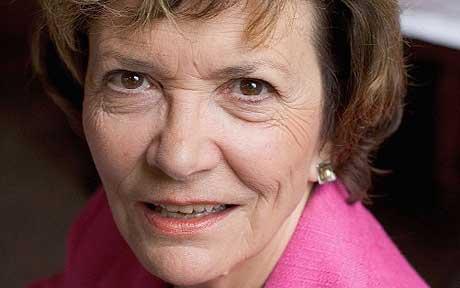 But what occurred to me whilst thinking about this today is that there seems to be something amiss here with the very notion that 'children' can be sexualised at all.  At least, it appears to me, that it is inconsistent with the idea of 'informed consent' that lies behind feminist statutory rape laws.  The reason why feminists hold that 15 or even 17 year old girls are unable to consent to sex is that they do not know what they are doing when they get into bed, at least with an older partner.  They do not understand what sex is – they do not have 'informed consent', this mysterious thing that a 15 or a 17 year old girl doesn't have, but an 18 year old or a 21 year old does.  This thing that is so mysterious and esoteric, that it could not possibly be written down and taught to an underage child, in order to give them the capability of informed consent.  And even if it could, presumably a child's brain is either so innocent or immature, that they simply couldn't understand this knowledge.
Yet the viewing of a raunchy MTV video can somehow turn an innocent child into a sexually experienced whore.  A 10 year old girl who sees Lady Gaga opening her legs on screen will suddenly turn into an 18 year old slut walker, eight years too early.  According to Joan Bakewell, a pre-teen who overhears a comedian telling a sexy joke will have her sexual innocence corrupted.
But doesn't a child's supposed lack of 'informed consent' regarding sexual matters mean that she simply can't understand what the joke is about, or why it is that all the men are looking at Lady Gaga when she opens her legs or wears a skimpy outfit?  If that's the case, why the fuss over the 'sexualisation of children'?  If the feminist theory of 'informed consent' is correct, a 'sexualised child' is a contradiction.  If little girls are dancing 'sexily' in their bedrooms across the land after watching Lady Gaga, they are merely imitating their favourite pop star like parrotts.  But they don't and can't understand what they are doing, or what Lady Gaga is doing, because they are incapable of sexual knowledge.  So what exactly are feminists worried about?