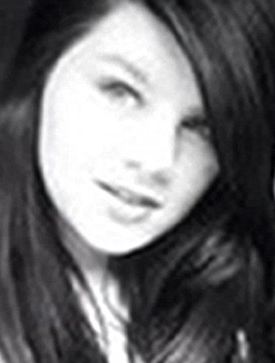 The UK is currently engrossed in the story of a 30 year old male teacher who has fled to France with one of his underage female pupils (aged 15).  It has become clear that the two were enjoying an 'inappropriate relationship' for some time before their elopement, with their school being warned seven months ago of the pair's blossoming and illicit attraction for one another. In fact, the love struck teacher admitted on Twitter recently that his lolita had 'hit him like heroin' and blogged of a 'moral dilemma' that was facing him.  Meanwhile the girl, Megan Stammers, had tweeted – 'Age is overrated.  I'm infatuated.'
Unfortunately for the paedohysteric British press, as well as the police, who see capturing the teacher and freeing the girl from his evil mid-life crisis clutches as a national priority, something akin to America's decade long obsession with hunting down Osama Bin Laden, the French authorities aren't in any great hurry to interrupt any 'ooh-la-la' that may be going on between the pair.  The age of consent is 16 in the UK but 15 in France.
French officials last night confirmed they are not even searching for missing schoolgirl Megan Stammers – because her maths teacher Jeremy Forrest is not considered a 'criminal suspect'.

The authorities in France also said they will make no attempt to arrest the 30-year-old, even if he is found, because he has not broken any of the country's laws, despite eloping with his 15-year-old pupil without her parents' permission.

The revelation will fuel fears too little is being done to find the pair – who left Britain last Thursday night after Sussex Police began investigating their relationship..

..While the schoolgirl's disappearance has been making headlines across Britain, the coverage on the Continent has been much more muted, hindering efforts to track the pair.

..The age of consent in France is 15, meaning any intimate relationship between them would not be deemed illegal.
http://www.dailymail.co.uk/news/article-2209179/Megan-Stammers-We-arrest-Jeremy-Forrest-broken-laws-say-prosecutors.html
This will come as a surprise to the Sexual Trade Union and its manifold collection of fake child protection lobby groups.  For they lobbied hard and successfully for the EU to mandate that each member state's age of consent laws apply to its citizens wherever they happen to be travelling or living in Europe.  This was signed into law by the infamous and disgraced former British Home Secretary Jacqui 'Pig' Smith.   In other words, the teacher is theoretically breaking British law if he is indeed bonking his teenage temptress, even if she is over the age of consent in France.
It is believed that the pair may now be in Spain, where the age of consent is an even lower 13.  The Spanish newspapers have reported on the story only to mock the puritanical paedohysteric British obsession with it.
Despite the tabloid demands that the teacher be brought home and hanged, and the slut girl to have her soul stoned to death be given therapy and victim counselling, I detect also a rather surprising degree of sympathy for both the girl and her possible 'abuser'.  In fact, it has certain echoes of the legendary escape from the slaughterhouse of pigs 'Butch' and 'Sundance' which gripped the nation a decade and a half ago.  Just this once, we'll admire the filthy paedo for his balls, instead of chopping them off and frying them.
http://www.amazon.com/Gregorys-Girls-John-Gordon-Sinclair/dp/B004GEB63Q/
(note the review of the film by a bitter older woman at Amazon)