FemiHag of the Year 2017 – Hannah Wallen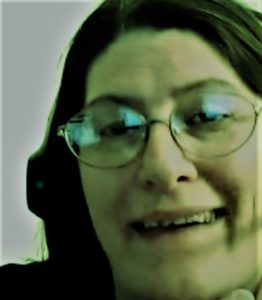 The Elizabeth Bathory FemiHag of the year award for services to the Sexual Trade Union in 2017 goes to…Hannah Wallen. Hannah is one of the most well known of the 'Honey Badgers' (or 'Lovely Looking Sheilas') who were invited into the men's rights movement by Paul Elam in order to 'sex up' the cause and give it the female rubber stamp of approval. Unfortunately, this has led to every men's rights cause having to be met with the approval of these femiservative hags, who openly use feminist arguments, logic, and psuedo-science (and the occasional Warren Farrell retweet) to turn the MRM into a form of controlled opposition. Above all, it is these women who decide what is and what isn't normal male sexuality, and what feminist anti-male sex laws are valid men's rights issues. Hannah claims that any man finding 17 year old 'children' attractive are paedophiles, and that the age of consent should be raised to 21. The most important issue for men's rights is the underreported problem of teenage boys being seduced by older women, a crime of such supernatural magnitude (quoting feminist scientific studies) that the boys themselves are not only robbed of their souls, they become paedophile child sex predators themselves…a bit like how werewolves and vampires operate. As Hannah believes 1 in 4 boys have supposedly been sexually abused, if my maths isn't faulty, that means 1 in 4 men are paedophile child sex predators. Hannah likes to whip up Twitter mobs to denounce men who have been MRAs for over a decade, yet at the same time promotes anti-paedo vigilante groups that make obscenely insane false accusations against men that have led to dozens of real lives being destroyed, including many fathers and their children.
What a f**king femihag!!!