Samantha Brick, a female writer for the Daily Mail, has caused viral lulz over an article published in the paper a couple of days ago – 'Why women hate me for being beautiful'.
While I'm no Elle Macpherson, I'm tall, slim, blonde and, so I'm often told, a good-looking woman. I know how lucky I am. But there are downsides to being pretty — the main one being that other women hate me for no other reason than my lovely looks.

If you're a woman reading this, I'd hazard that you've already formed your own opinion about me — and it won't be very flattering. For while many doors have been opened (literally) as a result of my looks, just as many have been metaphorically slammed in my face — and usually by my own sex.

I'm not smug and I'm no flirt, yet over the years I've been dropped by countless friends who felt threatened if I was merely in the presence of their other halves. If their partners dared to actually talk to me, a sudden chill would descend on the room.
Possibly an interesting and plausible article on female sexual jealousy, red in tooth and fingernail…until you see her photo…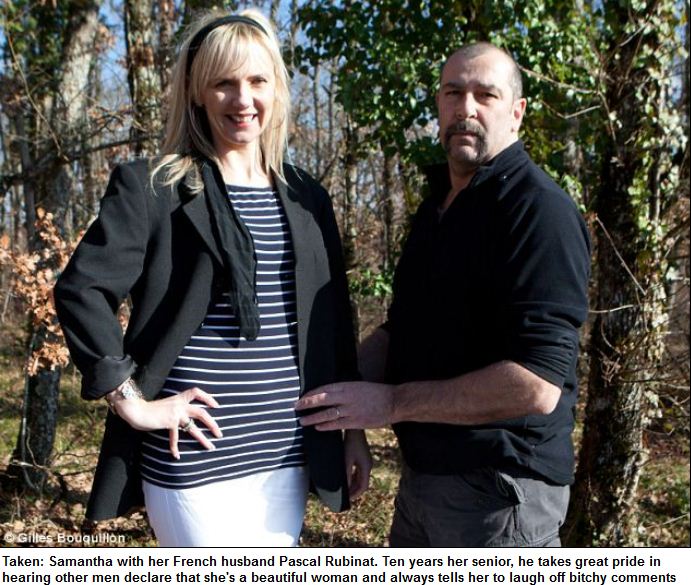 Nearly 5,000 comments have been left underneath her article, most of them unkind, to say the least.  Even unkinder things are being said about her on Twitter and Facebook.  Her article, and the backlash, is turning into a media event.  She has even been forced to deny that her claim was a PR stunt.
Why the fury?  The fact that she is evidently plain at best, and an utterly deluded crow faced old cow at worst, can't explain it entirely.  The truth is, she dared to tell the truth about female sexual jealousy – the ugly emotion that drives female behaviour above all else.  The fact that she is so average looking, and yet probably does get occasional vicious jealousy from other even plainer women, just makes her betrayal even worse.
See also : http://www.dailymail.co.uk/femail/article-2125138/Samantha-Brick-Daily-Mail-writer-goes-viral-controversial-Im-beautiful-article.html?ito=feeds-newsxml
7 Responses to 'Deluded Daily Mail Writer Mocked For Claiming That Women Hate Her For Being Beautiful'
Leave a Reply