We recently came to the awful realization here that an alarming number of David Futrelle's faithful online groupies appear to be sadistic 'transgender' psychopaths, as well as hardcore paedocrites.  This is somewhat disturbing, to say the least, because David Futrelle himself has a 20 year history of defending the 'right' of a gay sex shop to rent out a film containing nothing but images of 14 year old child actors being forced to eat shit, anally raped, and then slowly tortured to death.  Futrelle has also repeatedly mocked the reality of child abuse in his career, claimed that the innocence of abuse victims is 'exaggerated', and even argued that we all harbour secret fantasies to torture and abuse others.
Today's David Futrelle ' transgender' sadistic paedocrite groupie of the week is 'Ralmcg'.
***EXTREME TRIGGER WARNINGS***
Ralmcg is a regular commentator at David Futrelle's site Manboobz oh sorry 'We Hunted the Mammoth'.  David often allows it to indulge itself by uploading pictures of itself wearing skimpy denim shorts that reveal most of it's hairy legs.  Social justice pan-sexual progressiveness…or something like that.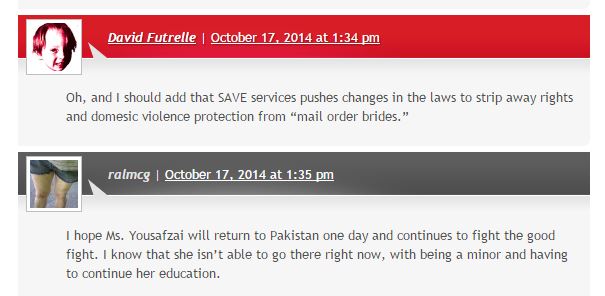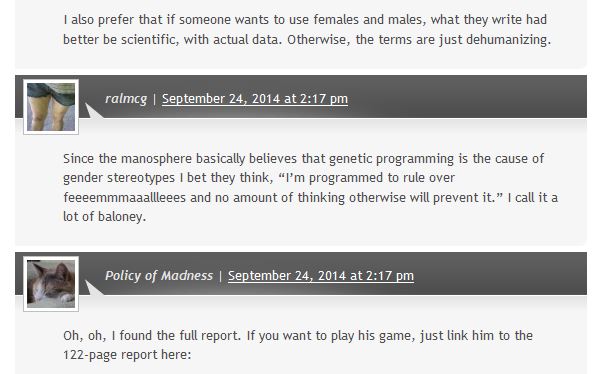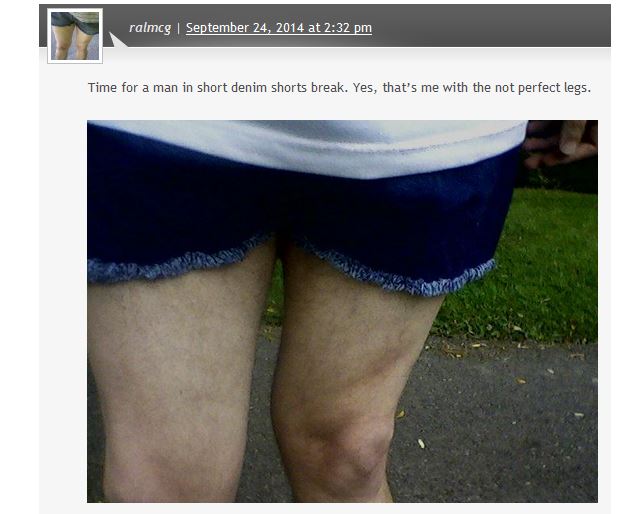 Unfortunately, like a number of social justice transgender warrriors, ralmcg's pan-sexual progressiveness appears to include a disturbing appetite for violent sexual fantasies – directed at just about anything that moves, be it man, woman, boy or girl. A quick Google of his Manboobz handle reveals that he is an 'assistant executioner' at a truly repulsive online bdsm forum that caters for perverts with a particularly sick fetish for crucifixion.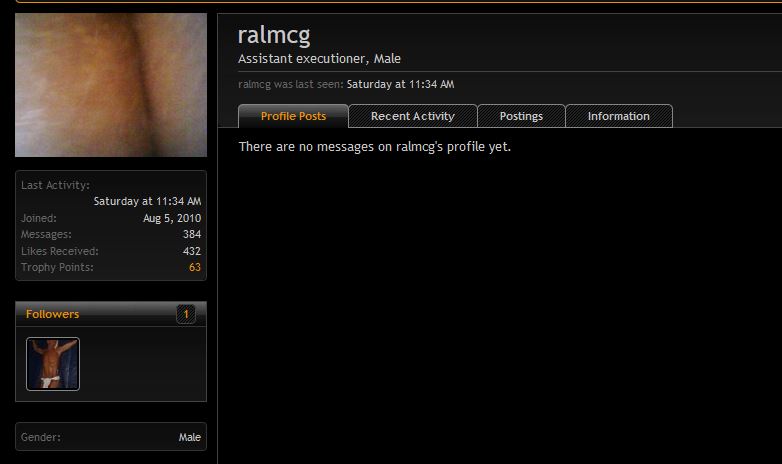 When another poster at the sick site offers to upload a book entitled 'The Interrogation And Punishment Centre For Girls', an impatient Ralmcg asks when it will be available in the archives :

Bear in mind that all of David Futrelle's readers joined with him in defending the renting out in a gay sex shop of a movie consisting solely of naked children being interrogated and brutally tortured, mainly on the grounds that the abused child actors were aged 14-17 and therefore 'not really children'. These same social justice warriors accuse anti-feminists of being paedophiles for criticising feminist laws that define young looking anime characters in bikinis as 'child porn'….despite a curious number of them bizarrely choosing pre-pubescent anime characters as their public avatars.
Although male feminist RALMCG is heavily into fantasies involving crucifying women and interrogating and punishing schoolgirls, I think it's fair to say that you wouldn't want your teenage son to be anywhere within 100 miles of him either, given that he appears to have a thing for boys too :
From his Photobucket :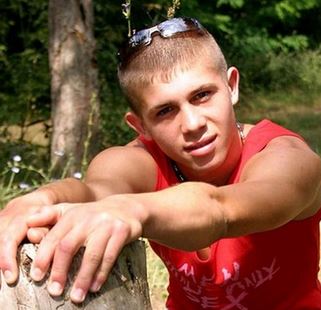 From his YouTube :

I should also make it clear that I'm not doxxing anyone here.  These are all from profiles under the online identity of 'transgender' social justice warrior 'ralmcg'.
Such psychopathic opportunistic males appear to be so confident in the protection that their supposed status as 'transgenders' or 'male feminists' gives them, that they barely feel the need to hide their sick perverted fantasies from the outside world.
And the disturbing thing is, they appear to be right.