David Futrelle Named Worst Paedocrite of 2013
Well the voting is over, and one man(gina), yet again, reigns supreme. David Futrelle is officially the most vile paedocrite of 2013 and retains the most important trophy in the manosphere – the David Fraudtrelle Paedocrite of the Year Award.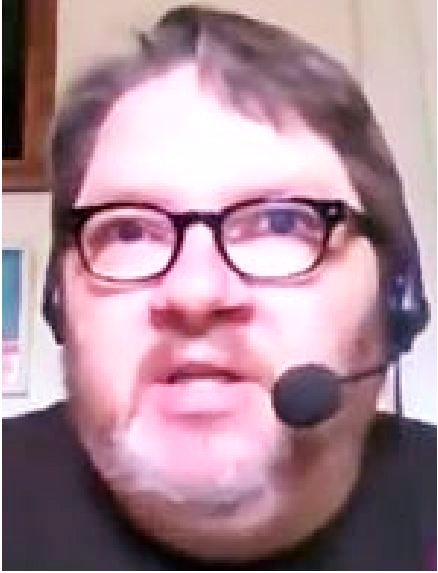 This year, David was challenged like never before, but in the end, his experience, together with the sheer consistancy of his nauseating paedocrisy, saw him eventually sprint over, or rather bounce over, the finishing line in a clear first place.
Who was the Paedocrite of the Year 2013?
David Futrelle (45%, 28 Votes)
Paul Elam/AVoiceforMen (34%, 21 Votes)
Amanda Platell (11%, 7 Votes)
Alek Novy (8%, 5 Votes)
Gambler PUA (2%, 1 Votes)
Total Voters: 40
Loading ...
David Futrelle began the year in imperious form. He criminally incited violence against the elderly Warren Farrell for alleged comments he had made as a feminist on the subject of incest back in the anarchy of the 1970s. Yet despite virtually demanding that an old man be beaten up for comments made half a century ago, Fraudtrelle's schizo-psychopathic mind has repressed the truth, still available online in various internet archives, that he himself was making far more disturbing comments regarding paedophila and child sex abuse only two decades ago. Amongst the shocking things that he came out with, whilst working alongside notorious statutory rape apologist Judith Levine, were that child victims of sexual abuse should be encouraged to marry their rapists, that the age of consent is about 'controlling the sexuality of young girls', and that child protection organizations deliberately lie about the extent of child sex abuse. He also published an article denouncing government efforts to crack down on paedophilia and porn online, claiming that it would lead to 'mass arrests'.
But Fraudtrelle virtually made the paedocrite of the year award his own back in July, when he paedocritically denounced old buddy and fellow male sexual opportunist feminist Hugo Schwyzer after his public meltdown. With both Kyle Payne and Schwyzer in prison, David Futrelle is now the last mangina standing – the undisputed number 1 male feminist online, free to organize as many 'manboobz meetups' as he wishes, with virtually no sexual competition left from other male bloggers. He is also, once again, the undisputed worst paedocrite in the world.