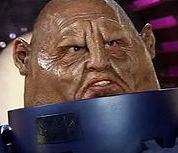 It's official – David Futrelle was the worst paedoc of 2012, and despite facing some stiff competition, ran away with the prestigious David Fraudtrelle paedocrite of the year award. The strong favourite was expected to be pushed hard but in the end his unique brand of stomach churning hypocrisy and disturbing psychopathic selective amnesia proved far too much even for his most bitter of pedoc rivals.
David Futrelle justified and incited criminal violence and intimidation against an old man for something he was misquoted as saying about incest almost half-a-century ago, as well as the young students who wanted to hear that man speak on issues such as the suicide of boys – at least one young man violently intimidated had lost a close relative to suicide. Meanwhile, David Futrelle wrote a series of articles little more than a decade ago denouncing hysteria over paedophiles and child sexual abuse, even appearing to claim that the Victorian feminists who raised the age of consent from 12 to 16 did so merely on the basis of a 'puritan desire to control the sexuality of young girls'. Even more disturbingly, Futrelle wrote an article in 1995 raging against government legislation designed to clean up the notorious early internet, and in particular the vile 'anything goes' pornography newsgroups that were a haven for paedophiles. Since then, in his ManboobzMeetups incarnation, David Futrelle has gone on record several times stating his belief that anyone who criticises paedohysteria or efforts to combat paedophilia and child porn online must be a paedophile themself.
In the end, this level of nausea inducing paedocrisy proved too much even for the collection of child pornographers, rapists, and necrophiliacs who were his closest rivals.
Who was the worst Paedocrite of 2012?
David Futrelle (32%, 27 Votes)
Carolina Courtland (13%, 11 Votes)
Adrian Chen/Gawker Media (12%, 10 Votes)
Jay Hammers (11%, 9 Votes)
Gregory M Pyle (8%, 7 Votes)
Eryemil (7%, 6 Votes)
Kyle Payne (6%, 5 Votes)
Lisa Biron (6%, 5 Votes)
Arthoir An Broc (5%, 4 Votes)
Farnham01 (1%, 1 Votes)
Total Voters: 50
Loading ...