*EXTREME TRIGGER WARNINGS - This article describes Time Magazine writer David Futrelle and his sickening opinions on child rape and murder. Multiple child abuse trigger warnings are in place. You have been warned.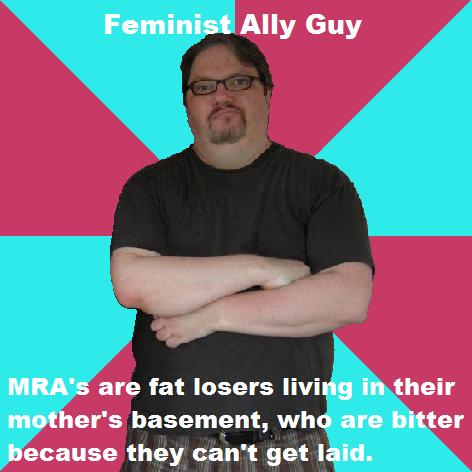 Summary - The Worst of David Futrelle
Spent much of early career as a radical statutory rape apologist.
Suggested adults who rape and impregnate kids shouldn't go to prison.
Repeatedly denied the reality of the wide-scale sexual abuse of children
Thinks pederasts fantasising about violently raping boys is 'tender' and 'erotic'.
Claims no sexual difference between a 5 year old and a 17 year old - boy or girl.
Discussed whether criticisim of abortion should be criminalized as hate speech.
Uses pro-abortion logic on toddlers and small children.
Like Kyle Payne, the male feminist blogger jailed for rape and child porn offences.
Boasts of handing out condoms and lube to teenagers and offering to teach them good sex.
Organizes 'Meet-Ups' with female readers of his blog - some of whom are children.
Admitted to fantasising about an adult celebrity dressed up as a small child
Pleaded for an end to the regulation of internet pornography newsgroups, fearing mass arrests...in the late 1990's, when such groups were infamous and the internet was known as the 'Wild West'
Claimed that the raising of the age of consent from 12 to 16 was motivated merely by the prudish desire of Victorian suffragettes to 'control the sexuality of young girls'.
Despite his disturbing opinions on paedophilia, child rape, boy rape fantasies, and child murder, currently writes for both CNN and Time Magazine (letters@time.com)
See also : Are All Male Feminists Sex Predators, Paedophiles, and Rapists?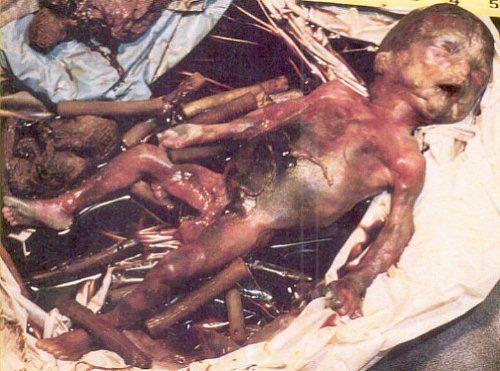 How low can a 'man' crawl underneath the open legs of the opposite sex, before he not only loses his dignity as a man, but also his very essence as a moral agent and a human being?
Maintaining your kewl, progressive feminist persona, by defending those creatures who compare the morality of killing children to the decision on which sofa to buy for your lounge, is surely about as low as it possibly can get.
I think most of my regular readers are a relatively liberal bunch.  Many of you, no doubt, have tolerant views regarding abortion, though probably not grounded solely upon 'a woman's right to choose'.
All I know about abortion is that it is an extremely complex moral issue, despite the hijacking of the 'pro-life' debate by the Dumbville Christian brigade.  So complex, in fact, that the impressive secular intellect of Peter Singer, the most famous moral philosopher of recent times, can only defend it by likewise defending infantacide.
To state that such a 'choice' is equivalent to choosing furniture, is an act of callous wickedness and betrays an utter disregard for any possible concern for child welfare.  It should also, to any sane person, reveal that when those same feminsts claim that men should be arrested, imprisoned, killed, or tortured, for allowing a 17 year old girl to choose what she does with her own body, then we can be sure she is not speaking out of any concern whatsoever for the 'child's' welfare.  Only from the same disgustingly narrow selfish regard for her own reproductive interests.
Yet the fleshcreeping mangina David Futrelle appears to believe that even to call into question such views is 'misogyny'.  In fact, in one of his many articles written for the Chicago Reader in the early 90's, he appears to intimate that any discussion of the ethics of abortion should be defined as criminal hate speech.
Recently, he made a comment at Reddit.com over a scientific study that found that featuses have a memory at only a few weeks old. He expressed his indignation and outrage that such a scientific finding could have any bearing on the 'right' of a woman to kill her unborn child, and claimed that he could not remember any of his childhood before the age of 5.
I'm not even sure that I want to know what the creep is advocating for here, but if we join the dots, it would appear Mr Frutrelle not only thinks that women should have the unquestioned right to an abortion, but also the right to kill their (small) children.   Not only that, but anyone who criticises the right of a woman to kill her young child should be locked away for hate speech.
Whatever gets you laid David, whatever gets you laid.  So long as you can still sleep at night.
Not women and children first for white knight David Futrelle.  Women first and children a very distant second, if anywhere, according to his perverted moral compass.
And in the debate over the age of consent, it is conveniently forgotten that the alleged victim is undeniably harmed too.  A girl dragged through court and forced to give evidence to jail a man she loves, then told repeatedly that she is a child abuse victim who will be traumatised for life, IS undeniably harmed.  Of course, the central question is whether it is necessary to protect herself and others from even greater harm.  Whether or not such harm even exists, can hardly be established without rational debate.
David Futrelle is what might be called a 'militant mangina'.  A man who considers it his masculine duty to make a career out of defending the honour of feminists online.  As well as his only way to get laid. And he's by no means the first.  A couple of years back, feminist bloggers had a white knight by the name of Kyle Payne to defend them against the collected online forces of misogyny.  Sadly, Mr Payne's mission came to an abrupt end when he was jailed for filming himself touching up a sleeping college girl's breasts.  This hasn't prevented himself continuing his male feminist blog, much to the disgust of Jezebel readers (take a look at what feminists really think about manginas David), but really, truth be told, the burden of defending feminists online against those awful men's rights pigs has now fallen entirely upon the not so manly shoulders of David Futrelle.
David justifies his website as a voice of reason against the 'irrationality' and blind prejudice of the men's rights movement.  However, he doesn't feel it necessary to supply any reason or argument in support of the current age of consent laws.  Just an emotional conviction that anybody who questions it is a pervert.  And an equal conviction that shouting that anyone who questions it is a pervert proves one's own non-pervert credentials.  And perhaps inches one a little closer to the rancid interior of some feminist pussy.
Hmmm.....
There was a recent piece on display at his site about a man attending a parade dressed up as a female vagina.  Anybody who doesn't like it is apparently a homophobe.  Even those who are a little uncomfortable at the thought of their children bumping into a man pretending to be a sexual organ.
So it's a sign of madness to question the ethics of any homosexual behaviour, a sexual behaviour criminalized for most of human history.  Even if you had constructed the most exhaustive, complex, and evidence based argument against homosexuality, your efforts would be in vain.  You would still be a..homophobe.  A thought criminal. Discussion closed.  (btw, I personally have no objection to others practicing homosexuality).
Yet at the same time, it is a manifest sign of utter perversion to question existing sex laws that still do not obtain in 'Third World' nations such as Germany, Italy, Spain, Japan, Korea.... and, in fact, which have never held anywhere where there has been permitted a rational and sane discussion upon their validity.  If and when feminists (and their American conservative loon allies of convenience) raise the age of consent to 21 and beyond, will it be just as shameful and odious then to question its validity?  Before the law is passed, but not after?  Or for a time after, perhaps, but certainly not when the new age  has finally become widely accepted and an unthinking social norm?  What if the absolute penalties for 'statutory rape' continue to increase?  If it becomes illegal, punishable by death, to have sex with a woman of 20 years of age, would it then become permissible to question such a law?  Slightly?  Or always simply 'creepy'?
I wonder what this progressive mangina thinks of the previous British  government's state apology to Alan Turing, jailed and driven to death over his imprisonment and chemical castration for picking up and sodomizing a teenage boy in the 1940's?  The boy was 19, under the age of consent for homosexuality at the time, and presumably there were others even younger, given that every homosexual of note in history has been a hebophile (from Socrates to Wilde)....how, I wonder, could we ever have come to change our minds and come to 'know' that an injustice had been committed against Turing, if discussion of the matter had been permanently shamed or criminalized?
Incidentally, I wish to make clear that I have nothing in particular against pederasts. There are of course, some extra issues in determining at what age a boy could consent to sex with a man. For example, through most of their teenage years boys are physically, sexually, and emotionally less developed than their female peers. (something that mysteriously has no relevance to those liberal progressives happy to champion an equal age of consent at 16. It also makes the American practice of jailing 17 year old boys for screwing their 15 year old girlfriends even more obscene).
I don't hate pederasts.  Western civilisation was built almost entirely by pederasts (and Jews), with the odd girl loving subhuman hebophile thrown in (for example Beethoven, or Goethe).  The age of consent for homosexuals should be determined in the same fashion as it ought to be (and isn't) for heterosexuals (i.e. girls) - through logic, reason, dispassionate argument and evidence.  Otherwise, serious crimes against humanity are the likely result, such as that committed against Alan Turing.
No I don't hate pederasts, although I think it is reasonable and consistant to hold that the age of consent for boys ought to be higher than it is for girls (though that would be impractical within a co-education system).
However, I will never condone the type of violent pederastry that David Futrelle appears to be advocating, or at least empathising with, in the following book review (or maybe I'm reading him too literally?).
Extract from a review by David Futrelle of 'A Queer in America'
Throughout the essays Wojnarowicz describes how he turns inward to realize what is unattainable on earth. The book is filled with impossible erotic longings--desires deferred, turned into fantasy. Driving across the country, Wojnarowicz turns his fleeting glimpses of truckers, construction workers, and so on into extended erotic reveries. At times, though, even imagination cannot ease the pressure of unrealized desire; watching a Chicano boy play pool in a waterfront bar, Wojnarowicz feels lust rising like a "humming" from his stomach. "Standing there sipping from a green bottle," he recalls, "I could see myself taking the nape of his neck in my teeth as he turned and stared out the window at the rolling lines of traffic for a moment. Light curved around his face and the back of his head, the shaved hair produced sensations that I could feel across the palm of my hand, my sweating hand, all the way from where I stood on the other side of the room." Stung by the boy's mocking glance, Wojnarowicz flees the bar, seeking escape from an onrush of dizziness.

Throughout the book Wojnarowicz combines tenderly remembered erotic episodes with unflinching descriptions of their sordid surroundings.
If Futrelle thinks that a pederast violently raping a boy in a bar is 'tender' and 'erotic', one shudders to think what his more 'hardcore' teen fantasies involve.
Uhhh...I'm beginning to debate with this freak, something about as meaningful and pleasent as trying to deconstruct one of his many intellectual vagina farts.
An unborn baby is far more of a child than any teenager is, and far more defenceless and in need of protection.  Furthermore, having sex with somebody is always an ethical matter of far less importance than is the taking of life.  So long as feminists can advocate the killing of children without the need for any conscience or moral deliberation, I will continue to question the locking up of men as subhumans for life by feminists, on the basis of no valid reason or evidence, for doing something which is entirely lawful in the majority of civilised nations on Earth (and would always be if it wasn't for the hysterical witch hunting of the sexual trade union).
The sight of 'men' supplicating themselves before the feminist vagina is always an uneddifying sight, even if one accepts that it is the only way that these unfortunate manginas can get laid.  But when it is taken as far as defending the casual killing of defenceless children, it becomes something more than sad and degrading.  It becomes truly evil.
Now, excuse me, I really have to throw up.
***UPDATE :  In a seriously disturbing development, Futrelle has been caught boasting on his blog that he is going to start handing out condoms and lube to teenage girls and to 'teach them how to have good sex' like only he can.  See the following excellent article at the Spearhead that warns parents to remain extra vigilant against the paedocrite....oh sorry...I mean 'ephebocrite' : http://www.the-spearhead.com/2012/04/09/david-futrelle-to-teach-coeds-how-to-have-good-sex/