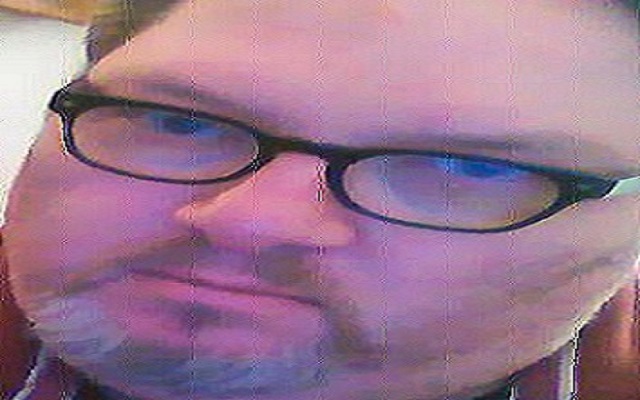 Over the last few days, both MRAs and feminists have been demanding to know why exactly David Futrelle is continuing to invest so heavily into defending the renting out, in a gay sex shop, of a horrific film that depicts nothing but the brutal torture and humiliation of naked underage children. The following article, written in the very same year as his original defence of 'Salo, 120 days of Sodom', may give a clue as to his disturbing psychology. It consists of a book review of 'The Politics of Cruelty'  by the feminist Kate Millett –  a work which discusses the use of torture by the state as a method of rule and which calls for more public pressure on those governments who persist in exmploying torture as a means of control.  Futrelle, however, seems more interested in attacking Millett for not admitting that she gets off on the torture and domination of others, just like…ermm…the rest of us.
**TRIGGER WARNINGS**
" The failure of Millett's book is as much psychological as political: her writing is ultimately undone by her unwillingness to look beneath the surface, to look beyond her most immediate and obvious reactions. "Why does one study torture? Read about it, think about it, analyze and "obsess' over it?" she writes. "Because of hating it, fearing it, having felt or imagined or somehow experienced it. Because of wanting to see it end." This is a simple, logical, even honorable explanation–and an unconvincing one.

Millett sets up rigid boundaries between good and evil. But few of us are so pure: even the most fervent do-gooder may secretly nurture grandiose desires for power and control, and most of us have felt at least momentarily the thrill of violence–if only in the imagination. The media, from the nightly newscasts to the Saturday morning cartoons, are saturated with violence, and popular films offer a violent excitement as ritualized as that of a public execution.

If we are ever to eradicate cruelty and torture in the real world, we need to understand why they have such a hold over our imagination. And we could start by looking inward, beyond our shock. At one point Millett comes close to making such an argument, but then she retreats. In her eagerness to denounce the darkness in others, she studiously avoids acknowledging even the possibility of darkness in herself.

One can't blame her for denouncing torture–and given the bestial nature of what she's writing about, her indignant tone is hardly unforgivable. But denunciation is only a first step, and Millett is hardly the first to take it. Freud taught us that the only way to fully understand–and ultimately master–our darkest impulses is to bring them to the surface, to examine them coldly in the light of day. Millett has forgotten this lesson, and so deprives herself and her readers. She writes about horror, but is unwilling to look it in the face. "
Speak for yourself David.
http://www.chicagoreader.com/chicago/reading-whos-afraid-of-torture/Content?oid=884622
http://www.amazon.com/The-Politics-Cruelty-Literature-Imprisonment/dp/0393313123/
Futrelle expresses similar sentiments in another article published the same year (1994), in which he discusses an author's 'interesting and provocative' claim that our fascination with the likes of Hannibal Lecter and Jeffrey Dahmer reveals that we all have a bit of these psychopathic muderers in our own moral and psychological make-up, and that the distinction between real and fictional murder, murder as news and murder as art, is becoming less clear.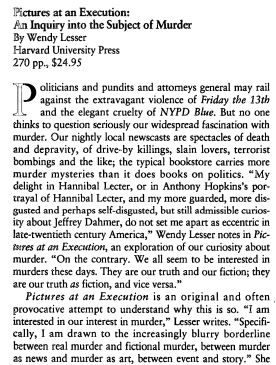 http://www.unz.org/Pub/InTheseTimes-1994feb07-00035
Just to clarify what a smoking gun this is. David Futrelle claimed that we all have a secret interest in torturing and violently dominating others, expressed primarily in viewing such torture and even murder (including in 'art'), in the very same year he defended the renting out of Salo, a film which depicts nothing but the torture and murder of naked children, in a gay sex shop.