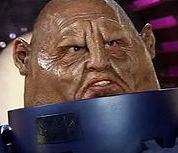 This month's David Fraudtrelle Paedocrite award goes to men's rights redditor 'Eryemil'.
This site has absolutely nothing against homosexuality, but it is something to observe that an increasing number of men's rights supporters are openly homosexual. You might think that this is a good thing, in terms of increasing the chances of building a less anti-sex and a more pro-male sexuality men's rights movement. And in the long term it might be. After all, homosexuals have suffered decades, and even centuries of evil persecution and injustice on account of their sexuality.  In theory this, as well as their recent history of activism that led to their own liberation from that persecution, leads one to think that they ought to bring a lot of useful attitudes and traits to the men's rights cause.
Sadly, at the moment, it appears simply to be giving rise to a rather curious situation in which homosexual mRAs are holding hands with the parallel influx of female mRAs (femRAs)  and telling heterosexual men's rights supporters that our sexuality is perverted, that indeed feminists have got it right on this issue, and that anyone who 'wants to fuck teenage girls' has no place in the movement.
This particular homosexual mRA tried to shame me the other day on Reddit for pointing out the present irony of the men's rights movement ostracising homophobic men's rights supporters who wish to persecute (homosexual) men on account of their sexuality, and yet which actively supports the FEMINIST persecution of (heterosexual AND homosexual) men on account of our entirely natural inclination to find teenage girls (or boys, in the case of homosexuals) attractive.
I must add that I find the comments about homosexuals made by the MRA Chris Keys to be absolutely loathsome, and others in the movement with an increasingly public face have the right to dissasociate themselves from such attitudes.  Such hatred towards homosexuals is plainly wrong, but so too is the feminist demonisation and criminalization of ordinary male heterosexuality, and this in fact, has more relevance to the men's rights movment at the present time.
Eryemil is an mRA who thinks that the criminalization of male sexuality by feminists is not a men's rights issue.  'Spare me your sob story' were his words.  Of course, Eryemil is hardly a minority in that attitude.  But Ereymil appears to be a paedocrite. That's if his 'Deviant Art' profile is any guide, which contains numerous pictures of teenage boys, including several representations of the pederastic Roman Emporer Hadrian's boy lover Antinous.
Eryemil claims that wanting to have sex with teenage girls is sick, because the brains of adolescent girls are not fully developed, thereby leading to an inherently abusive power differential. According to femi pop science, the brain does not fully develop until around the mid twenties, although this claim has been debunked by Robert Epstein. In terms of our modern juvenile culture, however,  adolescence does now last well into the twenties, if it ever even ends for an increasing number. Steve Moxon writes that the onset of puberty marks the beginning of the rapid organisation of the brain into its adult state. The point is that adolescence is either a relatively brief affair that begins nowadays around the age of 11, or else it is an inflated and largely cultural term that probably extends to men and women in their late twenties or beyond.  But in no realistic scenario or meaning does it co-incide with the feminist age of consent of 16 or 18.
However, beyond being essentially flawed in terms of its view of adolescence, Ereymil's argument is not a men's rights argument, and nor should it even be taken seriously by any serious supporter of men's rights. It is an entirely feminist argument based upon patriarchy theory, and a view of sexual consent and abuse that sees any imbalance in power as inherently abusive.  But not only does Ereymil apply it to jusitfy the feminist age of consent and surrounding hysteria, he also uses it to explcitly claim that homosexual love is less abusive than heterosexual love (because men are more alike, and thus 'equal' than men and women are).
Note also that this feminist argument has some important implications for homosexuality.
At what point adolescence ends, biologically and culturally, is disputable, but something that both scientists and ordinary observers agree upon is the fact that teenage boys mature significantly later than girls. Unsurpising as girls begin puberty at around 11, whereas many 14 year old boys are yet to have attempted their first shave.
Thus Ereymil should consider the 'abuse' of teenage boys to be far more serious than the abuse of girls, and should support an inequality in the age of consent, with it being higher for boys than girls (something that homosexual activists have always fought against).
Despite this, Ereymil supports the state pardon given to the famous homosexual 'martyr' Alan Turing. Turing was caught picking up and screwing a 19 year old labourer. It is safe to assume that the middle-aged brain of one of the greatest geniuses in history was significantly more developed than that of his teenage labourer lover. Turing involved this young boy in a criminal act that could have resulted in the death penalty at the time.
But it get's worse. Not only does Eryemil admit to enjoying having sex with older men when he was a teenage boy (hardened paedocrites typically boast that even as 'children' they preferred having sex with adults), he also admits to numerous sexual 'quirks' and 'deviations'.
It get's very much worse. (**Trigger Warning**…for real).
As well as a committed men's rights supporter who mocks the likes of Angry Harry and Steve Moxon as 'irrelevant', Ereymil is also an advocate for necrophilia, which he considers harmless fun.
I argued this position once and I was wrong; in fact I argued that necrophilia was indicative of sociopathy. The evidence disagreed with my assertion once I researched the subject. Necrophilia is a harmless paraphilia and those that exhibition are no more dangerous than you or I.
Bringing a living, breathing teenage girl to orgams is sick and inherently abusive. Fucking her if she is dead, is fine.
And this appears to be the next generation of the men's rights movement…