The European Union parliament has ratified the latest Brussels directive on 'child exploitation', the second such directive in five years.  In the midst of possibly the most serious European crisis since the end of the war, European feminists find the time to create yet more legislation hoping to stop perverts chatting to 17 year old 'children' on high-definition webcams.  And this, really, is the impetus behind the growing power of 'one world' political unionism in the form of the EU, the United Nations, and other multi-national organisations.  Forget trying to stop war or famine, 'global warming', or the collapse of the world economy. The price of a woman's vagina and the attempts of the international sexual trade union to artificially maintain it in the face of an ever more supply sodden sexual market – this is the most powerful motivating force in politics these days.
So to explain what this new directive is, and why it is an anti-feminist and men's rights issue, here are some questions and answers :
Why do we need yet another EU directive on saving the kiddies from paedos?
Because, don't you know, according to 'EU research', 20% of European children will be raped, killed, sexually tortured, or talk with an adult in a chat room before they are 18.   Furthermore, child porn is a $15 billion global industry that simply has to be stopped.  This must be true because the United Nation's 'Special Rappateur on Child Abuse' – Najat M'jid Maalla – plucked it out of her own stinking, aging ass.  Of course, any real commercial child porn site would be closed down by the FBI within days, but if we deliberately lie and manipulate language, and we include the entire profits of Facebook and YouTube (16 year old girls uploading videos of themselves dancing sexily) in our figures, it might almost be a $15 billion industry, hence this directive is entirely justified.
There certainly is an instinctive, primal awareness amongst feminists, femiservatives, and I imagine virtually every middle-aged woman in Europe, that the technology enabling men to anonymously access young nubile flesh is improving at an ever increasing rate.  In discussions in the lead up to this directive, a frequent concern mentioned was the need to criminalise men who talk to 16 and 17 year old girls on webcam.  Feminists are fully aware of the immanent meshing between services like Skype, high-definition 'smart' tvs, and the forth-coming roll out of super fast broadband networks for both the home and mobile phones. Another 'game changer' about to explode is geo-location dating services.  All these things promise to further sexually marginalise the older, unattractive woman.
What are the requirements of the new EU Directive?
The EU directive requires all member states of the European Union to introduce minimum prison terms for a wide range of sexual offences against children, pretending of course that 'children' include nubile 16 and 17 year olds, as well as Japanese manga cartoon characters.  Given the undemocratic, Soviet Union like bureaucracy of the EU, it's almost impossible to find a detailed report of the directive online.  But from several EU press releases, which are then uncritically re-printed in numerous mainstream media outlets under banners such as 'EU cracks down on paedos' etc, it is possible to ascertain the following key points :
Possession of child porn will be punished with a minimum 1 year prison sentence.
The definition of child porn will include any cartoon or virtual image of a person appearing to be under 18 and which is in a sexual context.
Possession of child porn will include the mere viewing of it.  (In other words, if one picture of a sexy manga girl in a bikini passes through your browser – internet cache – recycle bin, the courts will have no choice but to impose a minimum 1 year prison term if you are arrested and charged.  Likewise, if you are surfing an American porn tube site, and a thumbnail of a 'barely legal 18 year old' college girl video passes through your browser, you will face 1 year in prison without even having to have clicked on the thumbnail and watched the video).
There will be minimum prison sentences for both online and offline grooming (communicating with a 'child' with the alleged aim of having sex with her later).
Member states will have to consider blocking child porn sites.  Interestingly this is deemed the 'most controversial' measure.  Presumably, because member states, especially the police forces of member states, understand that the attraction of these ridiculously broad definitions of child porn and its possession are that they virtually criminalise the entire male population of Europe.  It gives the European state the power to smash into the homes of over 300 million men at the stroke of a magistrate's pen.  But of course, if all child porn sites are successfully blocked, then it would defeat the whole point of these insane laws (from the point of view of the police).
Anyone who 'co-erces' a child into a sexual act will face an American style minimum 10 years in prison.  Before any father's rights campaigners curse me for questioning an 'obviously good thing', let's pause and reflect for a moment.  A 17 year old girl will simply have to claim that a man unwantedly' patted her bum' and the man will face a minimum 10 years in prison if convicted.  This directive completely takes the power of discretion away from a judge.  Note also that, due to the shameless manipulation of language by these feminist creatures, even willing, consensual sex with young people will be punishable by 10 years imprisonment minimum.  An immature 17 or 18 year old German boy, will face at least 10 years in prison for simply kissing or petting his 13 year old girlfriend ('child rape' under recently introduced German femi-nazi laws).
What will be the social effects of this directive and why is it a men's rights issue?
As stated above, it will criminilise almost every man in Europe who surfs for (general) porn – in other words, nearly every man in Europe.  Tell me that you enjoy porn, and that you have never seen a single 'sexual' image of a person, real or cartoon, who might look under 18, and I'll tell you that you are a fucking lier. Even if the suggestion to 'block all child porn sites' is successful, you can barely even surf a site like YouTube or Reddit without coming across such images, and the reason for this is that the USA has very different laws on what constitutes child porn to Europe and most of the rest of the world.
At the behest of the feminist state, under laws made by feminists, over 300 million European men will thus be liable to have their homes invaded, be dragged out of their beds, and then hauled away to face a minimum of 1 year in prison.  If you don't think that's a men's rights issue, then there simply is no men's rights movement worthy of the name.
Secondly, it will increase the already strong trend for 'age apartheid' throughout Europe – the mutual distrust, hate, and fear between generations – between children, adolescents, and adults (particularly, of course, men).  Of particular concern are the directive's measures against 'grooming', something which originally meant 40 year old paedophiles posing online as 11 year old kids in order to meet up and rape very young children, but which feminsts have come to twist to mean any adult trying to 'seduce' (i.e. win the selection of) a 16 or 17 year old 'child'.
The EU directive makes clear that governments must introduce new offences and minimum penalties for 'off-line' grooming as well as online.  The obvious effect of this will be that adults will be futher discouraged from any interraction with young people under the age of 18, or even in approaching any adults who look as though they could be under 18.  We have seen the results of this in the UK already, where children are growing up into ferral animals who see adult men as strange alien beings, and probable paedophiles, instead of role models, and as a consequence suffered arguably the world's first major 'childrens riots' in history only this summer.
Who are the middle-aged women behind this directive? (warning – graphic images below)
The directive seems to have been pushed for by a handful of feminists and femiservatives in the European parliament, with the aid of various feminist pretend 'child protection' groups such as the NSPCC.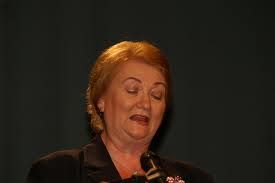 Anna Zaborska, 63 years old, Slovak member of European Parliament.  Wanted the directive to include a Google 'early warning' system monitoring search engine traffic for signs of rastapedic impulses.  For example, a Google search for 'sexy teen pics' would automatically result in you being flagged, and your entire browsing history checked by the authorities.  Anna is a pro-life femiservative, and has campaigned for improved living conditions for women in Eastern Europe.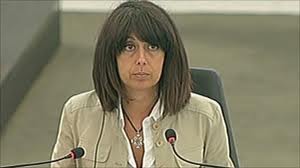 Roberta Angelilli, 46 years old, Italian member of the European Parliament, and another femiservative.  Roberta has sat on the European Parliament's committee for women's rights and gender equality and has been one of the key proponents of this directive.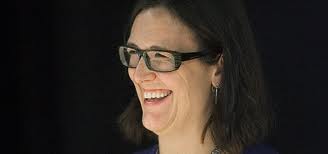 Cecilia Malmstrom, 43 year old Swedish politician, currently serving as the European Commissionar for Home Affairs.  Although a member of the Swedish 'liberal' party, Cecilia is also one of those ardently trying to force Google to monitor every EU citizen's browsing habits.
See also : http://www.theregister.co.uk/2011/10/28/details_of_all_internet_traffic_should_be_logged_says_mep/
***UPDATE
This article has been posted by a reader in a number of anime forums, resulting in a large spike in traffic over the last 24 hours. It seems many of the people in those forums do not think that this directive is relevant, claiming either that virtual child pornography laws do not cover anime or that, even if sexy anime is technically made illegal, the police won't be dragging people away simply for looking at pics of cartoon girls.
Wrong. Manga has already been made illegal in countries like Sweden and the UK under virtual child porn laws based on almost identical wording as contained in the requirements of this directive. A manga fan in Sweden was recently convicted of possessing child porn on the basis of his manga collection. He was fined a few thousand Euro, but under this directive, he would have to serve a minimum of 1 year in jail. In the UK, people have been given indeterminate sentances (i.e. locked away and not knowing if they will ever be released) for merely possessing drawings of 'child' sex.