For the Roman male, the ideal woman would be a buxom 16 year old with 'skin as white as wax, sparkling eyes, sweet breath, lustrous dark or auburn hair' – no blondes or redheads – 'a scented, sensuous, lissom body and a shaved clitoris, glowing like a pearl'. 
Taken from 'Sex Lives of the Roman Emperors – Nigel Cawthorne' (entertaining read).
So male sexuality hasn't changed much in 2,000 years then.
Two years too late with this one, but it's still funny if  you haven't seen it before :
And, yes, you can now legally get your hands on her :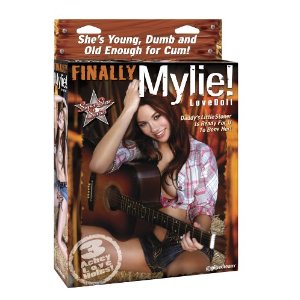 First article posted on InMalaFide.com : The History of Feminism as a Sexual Trade Union Thanks to Ferdinand for publishing it (and as a featured post).
Problems with the comment system – apologies to anybody who has posted a comment only to find that it 'disappeared' as soon as you pressed submit. I've always had a lot of spam bot comments (viagra, penis pills, and the like ) so I had to set the spam filter higher. The last couple of days I appear to have come under a veritable spam attack, and have been recieving up to 20 such spam comments every hour. I presume this is the work of Mikee USA, a feminist troll who is clearly seeking to make impossible any rational discussion of male sexuality. Either that or he is a psychopath who is punishing me for being the only MRA who was prepared to give him a chance. Obviously it is a nightmare having to moderate such levels of spam, so I've finally upgraded to a new spam filter, which hopefully will do the trick, especially as I'll be on holiday soon.
Please don't stop leaving comments. For a site as small and 'fringe' as mine, I realise I am very lucky to have such a number of highly intelligent and insightful readers prepared to contribute. Please continue to do so!