Couldn't resist posting this work of genius :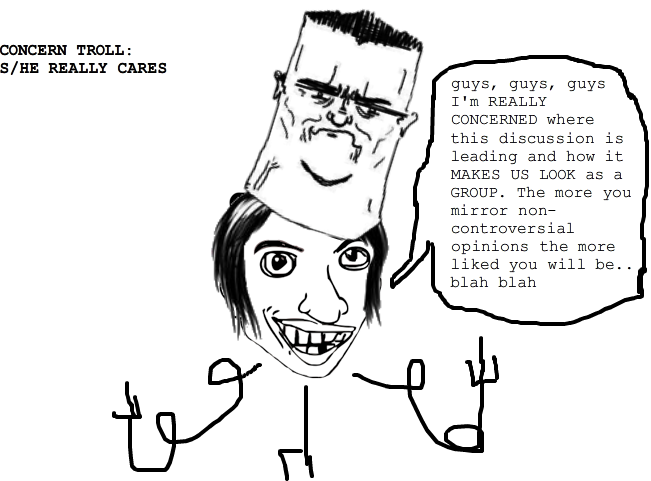 Massively downvoted of course. One of the two reddit men's rights moderators who persistantly refuse to ban such trolls – ignatiusloyla, made the following typicaly revealing comment concerning the image :
Really? A meme image? Give me a break.

I didn't think the populace of r/MR had devolved enough to think that posting this type of crap was a good idea. There is enough of it in r/pics, r/funny and all those subreddits.

Have a point to make? Make the point and open a dialogue. But these meme posts are so overdone, and very ineffective at making the point.

Or maybe I am just so sick of them that I am thoroughly annoyed when I see them.
Meanwhile, it seems to be the majority view at Reddit that Paul Elam is an extremist fringe figure in the movement. I've had major disagreements with Paul, but nobody can deny that he's currently taking men's rights forward more than any other activist. His blisteringly raw and honest piece entitled 'the scourge of rape. yea, whatever' was predictably savaged by the concern trolls at Reddit.
Of course, what these feminist trolls understand is that if men are truly woken up to the extent that they can question even the most holy of gynocratic dogmas, then it's only a matter of time before their intellectual free lunch is over.  The shocking truth of essays like the above, presented fearlessly and with an 'I don't give a fuck if you don't like it' attitude, is exactly the kind of thing that might wake men up from their sleep.
Another gem I can't resist posting – Krauser PUA almost decking his first Brazillian anti-English Western civilisation hating cock block :
http://krauserpua.com/2011/02/24/i-blow-an-sdl-by-trying-to-start-a-fight/