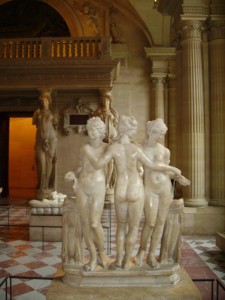 At what age is the average female most sexually alluring to an ordinary, healthy, uncastrated male?  Is it even possible to ask this question in the climate of today, and expect a reasonably honest answer?  There have been a couple of good tries in the anti-feminist community recently, but such attempts inevitably end up with men playing the 'I'm less of a paedophile than any other man here – feminists might be reading' game. Perhaps, on such topics, we should follow the sage advice of Ludwig Wittgenstein, and accept that 'of that which we cannot speak of, we ought to remain silent'?  At least this way some semblance of male dignity is preserved.
One things for sure.  The mangina respondents to this survey, faced with their scowling wives peering over their shoulders, didn't remain silent when they clearly ought to have.
Well, I'm going to have a go at a politically incorrect, honest analysis of what evolutionary theory, and not the deluded wishes of 31 year old women, would predict men to find most attractive, age wise, in females.
But not today.  If something so politically incorrect is worth doing, then it's worth doing well, and I need your help.  I'm asking readers like Highwayman, Frank, RR, and others, as well as other bloggers such as Human-Stupidity and Jay Hammers to give me some suggestions and advice.  Any links and resources would also be most valued.
Hopefully I'll have the article completed before I allow my wandering eyes to put theory into practice on the beaches of the French riviera next month.  But for now, here is a sketch of some of the points I will be addressing :
The concept of 'peak fertility'.  A mistake often made is to assume that because a woman reaches peak fertility (number of eggs produced) at age 22 or so, that this means that men will find her most attractive at 22.  False.  You also have to factor in the number of remaining years of fertility into the equation.  Also, the likelihood of the girl being a virgin or not ('mummy's baby, daddy's maybe').  For these reasons, even though an 18 year old may be slightly 'less fertile' than a 22 year old, ET would still predict that men would prefer the 18 year old. (and there are also good ET reasons why a woman would reach peak fertility some time after she has bonded with/attracted a male provider – I will explain these in the finished article).
Evidence through long-term history.  The well-established fact that the norm has been for men to marry girls shortly after the commencement of fertility (the menarche).
Evidence through recent history.  Whatever the situation in America, in Europe both 'paedohysteria' and the extension of paedophilia to embrace sex with 'minors' (a 'minor' itself being an imported American concept), is a very recent phenomenon.  Little more than 10 years ago, the most popular porn franchise in Europe was 'channel seventeen' – hardcore pornographic videos featuring 16 and 17 year old Dutch girls (now of course, illegal even to view due to American/'child protection' group lobbying).  The most popular British newspaper, the 'Sun', reached it's position (after almost folding in the 70's) through publishing topless 'page 3' girls, often aged 16 or 17 (including the most famous of them – Samantha Fox).  Equivalents in Denmark and Gemany, such as Das Bild, regularly published topless photos of 15 year olds.  More risque tabloids, such as the British 'Sunday Sport' often held competitions for its readers to have sex with 16 year old pornstars.  In fact, it would often count down the days until one of their glamour models reached her 16th birthday, titilating readers with revealing bikini shots, until it could legally show her topless.  The market does not lie.
In Japan, which until the last few years had absolutely no taboos whatsoever on teenage sex, it was taken for granted that teenage girls were most attractive (and virtually all porn and erotica involved teenage girls). Train stations would have used schoolgirl panty vending machines. In Japan the school uniform is a symbol of male desire, just as the mini-skirt is in America.  Are Japanese men simply perverted?  Or is a more likely explanation that Japan, until the last few years, was free from anglo-saxon christian puritism, as well as sexual trade union feminism? (not to mention being free from America's teen pregnancy rates, teen obesity levels, youth violence etc. But that's another article….)
Statistical reasons relating to accepted criteria such as youthful skin, hip/waist measurements etc.  Here it would be most helpful if anybody could provide a link to any relevant charts/tables.
Removing mis-leading modern day factors : the average woman of today has a greater variety of make-up, hair styling methods, and clothes to choose from than even Cleopatra would have had access too.  And the application of all of these articifial enhancements to a female's looks are 'skills' that improve over time.  These are major off-setting factors, but remember, we are talking about raw physical desire.  In the street, I see many sexually attractive 30 year olds.  In the swimming baths, without hair styling, make-up, jewellery, or expensive clothes, I rarely see any attractive woman over 22.
Feminism increases 'paedophilia' : Rising testosterone levels, as well as greater obesity, mean that the feminine body found in many 20 year olds of only 50 years ago, would probably be found more often in 14,15 or 16 year olds of today.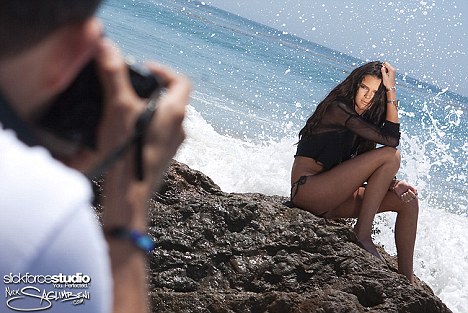 Kim Kardashian's 14-year-old sister Kendall defends bikini photo shoot

Loading ...