Whilst it's always disheartning, if not downright nauseating, to witness the Left and Right throwing absurd labels of 'paedophile apologists' at each other, there's no doubt that conservative homo Milo Yiannopolous was justified in exposing the astonishing paedocrisy of the (real) paedophile and 'transgender' activist 'Sara Nyberg' (formerly Nicholas Nyberg).
Leaked chat logs from the Final Fantasy Shrine (FFshrine) forums, a website then owned by Nyberg, show how she condoned consensual sex between adults and children as young as age 6, openly fantasised about sex play with underage girls (including Alice) and shared pictures which others referred to as child porn….

…If you look at Sarah Nyberg's comments on Twitter these days, they seem totally at odds with her history. Despite describing herself as a pedophile just nine years ago, she has posted streams of Tweets attacking the imageboard 8chan for their alleged failure to tackle child porn on their site.
http://www.breitbart.com/big-journalism/2015/09/11/leading-gamergate-critic-sarah-nyberg-claimed-to-be-a-pedophile-apologised-for-white-nationalism/
Of course Breitbart's intention is not so much to expose sickening paedocrisy, but rather to label the 'progressive' left as being one step away from legalizing paedophilia, something that as we know here is about as far from the truth as it gets.
Sarah Nyberg's hardcore paedocrisy does, however, fit a pattern of transvestite male feminists attacking the manosphere as being full of 'paedophile oh sorry ephebophile apologists' whilst themselves openly exhibiting a love of hardcore manga child preteen porn and even violent and sadistic fantasies involving women and children.  Disturbingly, it does seem that the transgender community is being flooded with (real) male paedophiles who pose as both feminists and 'transgenders' in the hope that their identity as women and as feminists will allow them to pursue their sadistic and perverted sexual tastes under the radar of the authorities.
Many of these freaks are to be found amongst the readers of disgraced blogger and child scat torture porn apologist David Futrelle.  Indeed, Sarah Nyberg is a reader of Fraudtrelle's site and has often retweeted Futrelle's attacks on the manosphere, although it is believed 'she' comments there under another name.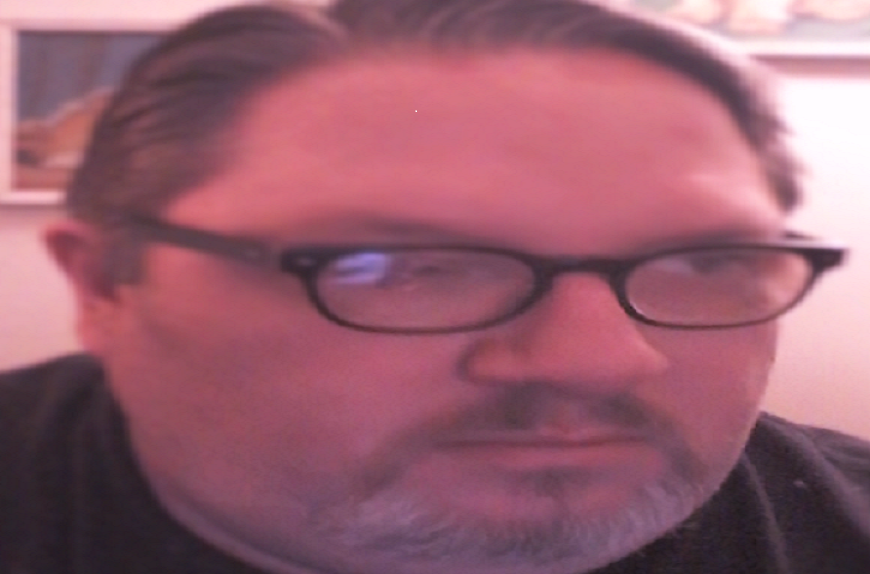 Although Futrelle didn't do enough himself to win the award for September, the master paedocrite maintained his impressive 2015 performance in the ignoble art, steadily piling up the points to seemingly guarantee that he will win the end of year grand title and reclaim his cherished crown as the world's most disgusting paedocrite.  The notorious gay child porn apologist again refused to denounce his depraved transvestite reader ralmcg, the moderator of a sickening bdsm forum in which fellow perverts share fantasies of crucifying, raping, and torturing women and schoolgirls.
Perhaps the sickening thing is not Nyberg's or Futrelle's paedocrisy, but that NOBODY on the progressive left has condemned either of them. In fact, a number of media personalities publicly offered support to Nyberg,  and one, astonishingly, even tweeted a picture of his own preteen daughter to 'cheer her up'.  Similarly, not one feminist has condemned Futrelle for his defence of the sale of Salo in a gay sex shop, a film which contains nothing but graphic images of real children being raped, forced to eat shit, tortured, and then murdered OR for his year long support for a transvestite commentator at his site who publicly runs a forum dedicated to fantasies of raping, torturing, and murdering young women and girls.  Indeed, Futrelle is still being invited onto media shows as an 'expert' on the 'misogyny' of the men's rights movement.
These are the same 'Social Justice Warriors' who regularly leave comments here describing how they would love to torture us slowly to death for merely admitting that teenage girls are sexually attractive.  I think what they would really want is for us to dress up as preteen schoolboys first…